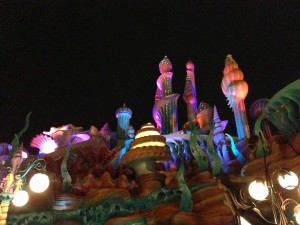 This is Mermaid Lagoon at Tokyo DisneySea in Japan.
It is a home to the characters of The Little Mermaid.
The facade is made to look like the Palace of King Triton and features fanciful seashell-inspired architecture.
It is mostly indoors and you feel like as if you are underwater.
In Mermaid Lagoon, the children can play and it includes a live entertainment show.
コメント