This is Odawara oden.
Oden is vegetables, fish dumplings and various other articles of food stewed in a thin soy soup, and served hot.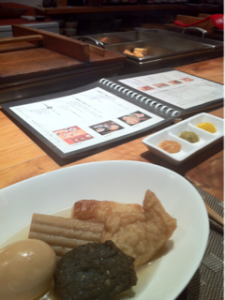 This is bowl of rice topped with beef gristle.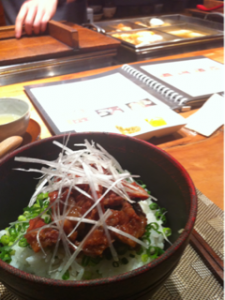 This table is used from about 100years ago!
The cocks of Oden in Edo era used this.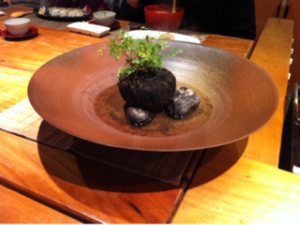 Outside this restaurant.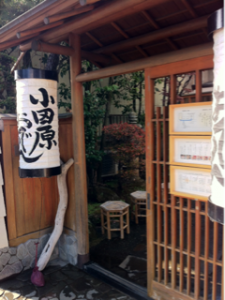 コメント