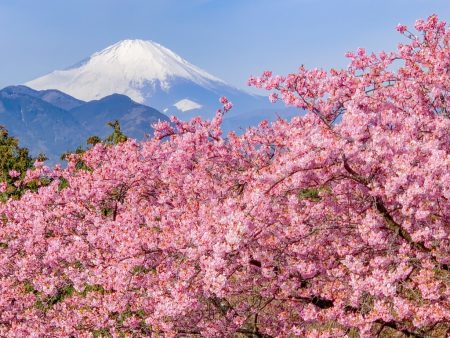 This place is Nishi Hirahatake park at Matsuda town in the south western part of Kanagawa prefecture.
It is popular as the place where we can see the scenery of Kawazu Sakura cherry blossoms (early flowering variety of cherry tree) with Mount Fuji.
The pink color of the petals of Kawazu Sakura is deeper than the ones of Somei Yoshino which is the most famous species of cherry tree.
So the contrast with the blue sky is very beautiful and photogenic.
The most famous place for Kawazu Zakura is Kawazu town in Izu peninsula.
Compared to it, Kawazu Zakura in Matsuda town isn't popular.
But the scenery with Mount Fuji is becoming famous in these years.
What to see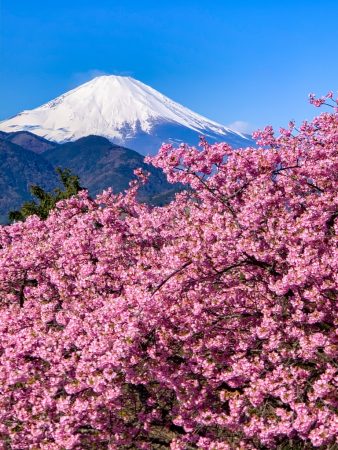 This place is located on top the hill, so in the sunny day you can see beautiful cherry blossoms and Mt.Fuji at the same time.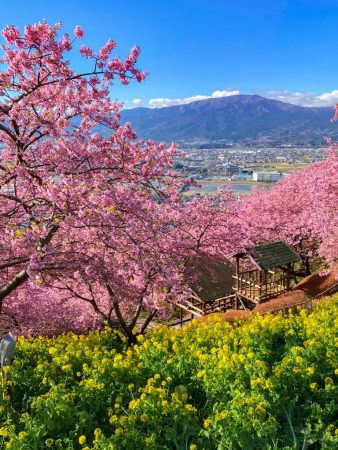 There are another beautiful sceneries because the cherry trees and canola flowers are planted along the pathway on the slopes of the small mountain.
This was taken from the top.
The view of Matsuda town and Mt.Hakone below my eyes was gorgeous.
I like the contrast of pink, yellow and blue!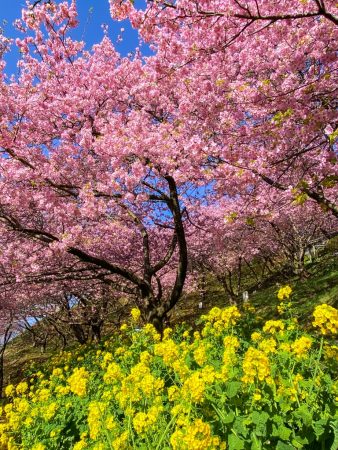 And this one was taken from the bottom of the mountain.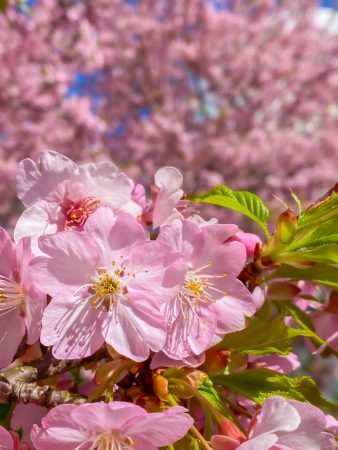 I like the composition like this photo that there are one or a few flowers in the foreground as the main subject, and the background is filled with flowers.
22 February 2019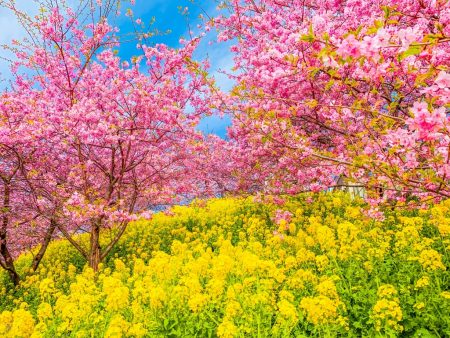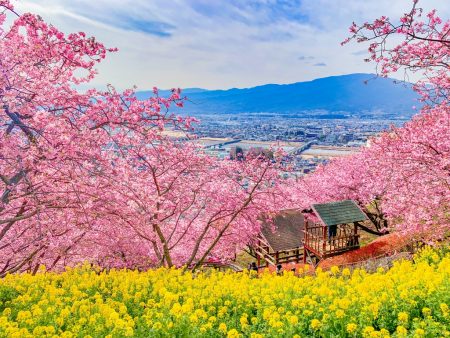 28 February 2018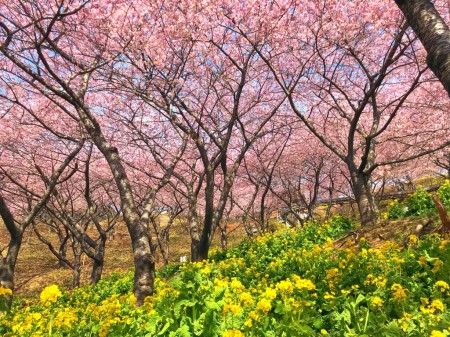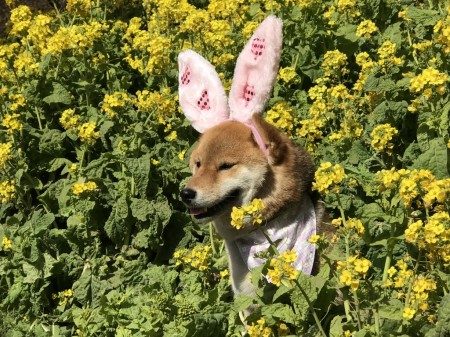 Someone was taking a picture of cute dog with canola flowers.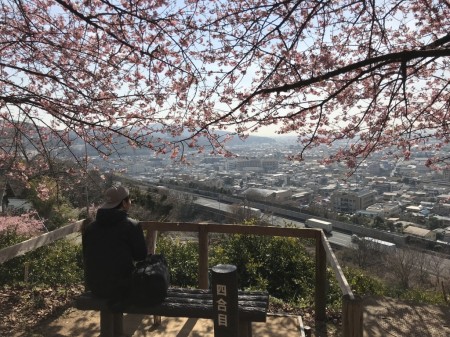 A rest space that has panoramic view of Matsuda town and Sagami Bay.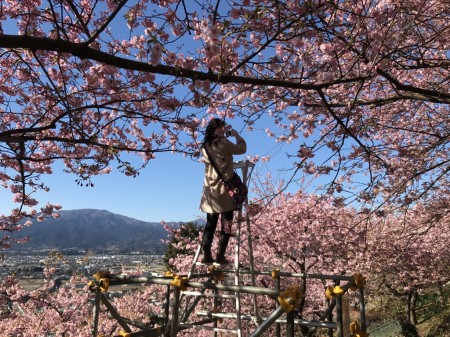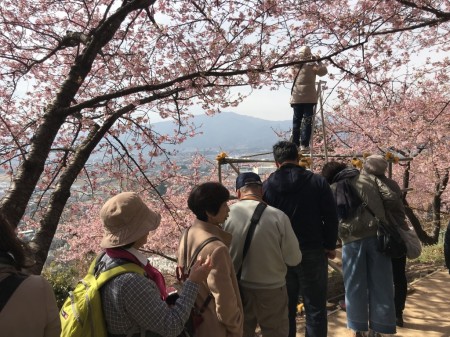 There were a stepladder in the middle of cherry‐tree‐lined path.
You can climb it freely and take photo.
But many people made a long line.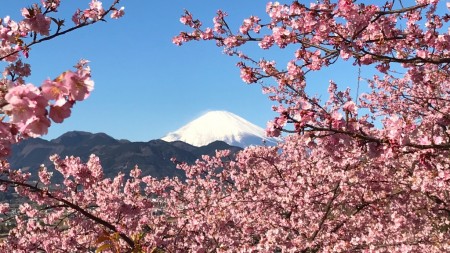 From top of the stepladder , you can take a picture such as this.
7 February 2017
19 February 2016
15 March 2015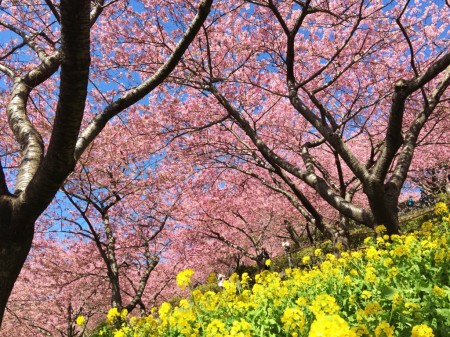 Information
Access by train and bus
About 25 minutes walk from Matsuda station of JR line.
But you can take additional temporary bus during the festival is held.
(150 yen for 1 adult.)
Admission Fee
free
Best timing to shoot Mt.Fuji and cherry blossoms
Around 9:00 and 10:00 in the morning.
Mt.Fuji is usually covered with clouds after that time.
コメント