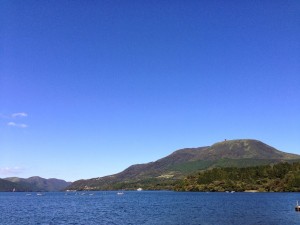 I went to the lake Ashinoko in Hakone.
It is a crater lake that lies along the southwest wall of the caldera of Mount Hakone.
It is famous for the scenic view.
In the sunny day,you can see Mt. Fuji in the distance.
It take about 1 – 2hours from Tokyo by car.
コメント