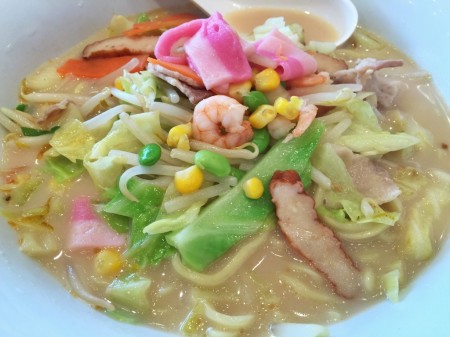 I ate "Champon" and Goyza at Nagasaki Champon Ringer Hut.
Champon is local cooking of Nagasaki, and thick noodles and many ingredient materials are characteristics.
Ringer Hut is most famous Champon restaurant.They have a lot of restaurants in all area of Japan.
I hadn't eaten it for a while.
But it was so yummy as before.
我吃了"雜燴面",并饺子在長崎雜燴面專賣店「Ringer Hut」
杂烩是长崎地方做饭,而粗面条和许多成分的材料特性。
林格小屋是最有名的杂烩餐厅.有很多餐馆在日本的各个领域。
我没有吃了一段时间。
但它是如此美味和以前一样。
コメント