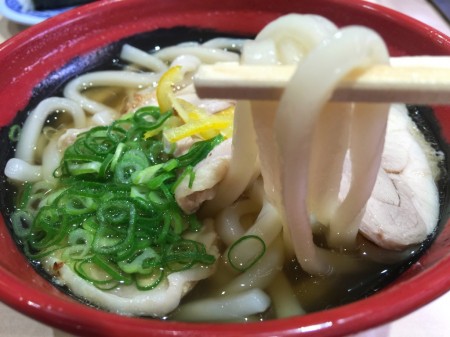 I went to Muten Kura Sushi near my house.
Udon topped with chicken and Japanese citron.
The smell of citron brought out the deliciousness.
我去Muten Kura寿司我家附近。
乌冬面淋上鸡和日本柚子。
柚子的香味带出了美味。

Roasted shrimp topped with mayonnaise.
烤虾淋上蛋黄酱。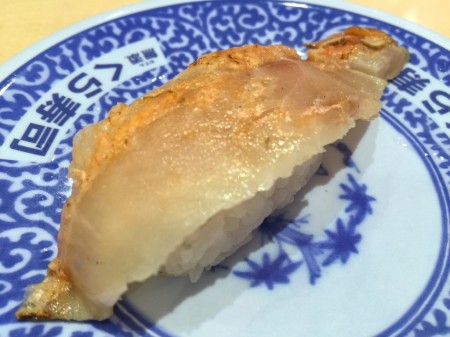 Red snapper.
红鲷鱼。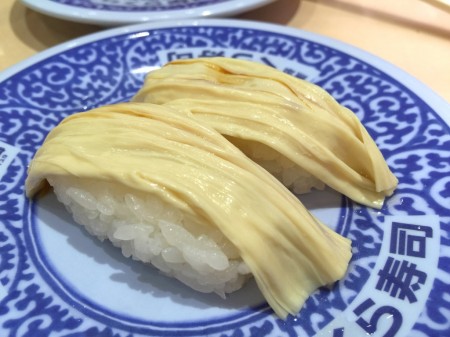 Soybean card.
大豆卡。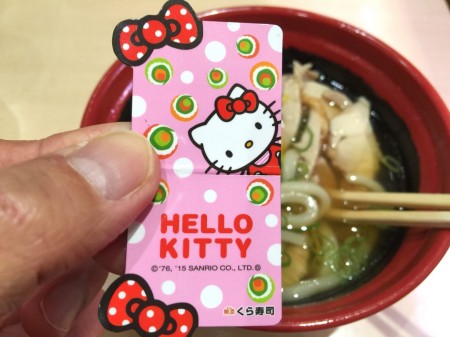 I won a item of the Hello Kitty as a prize of the Bikkurapon game.
You can play it every time you order 5 dishes.
我获得了凯蒂猫的项目作为Bikkurapon比赛的奖金。
您可以订购5的菜,每次播放。
コメント