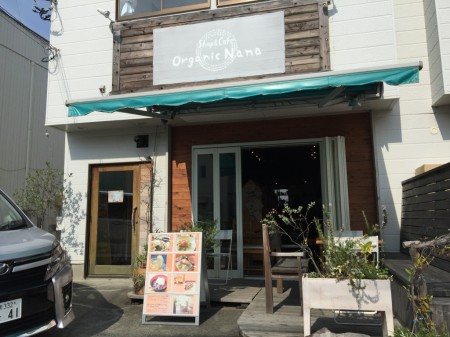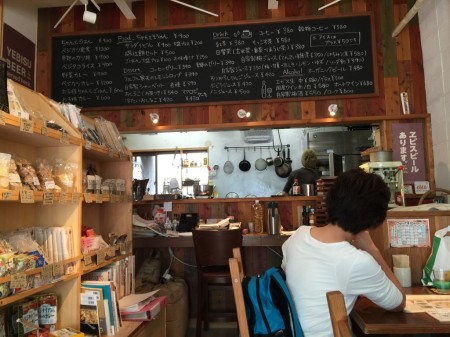 I went to Organic Nana in Chigasaki city in Japan.
It is a shop and restaurant of organic foods.
我去Organic Nana在茅崎市在日本。
这是商店和有机食品餐厅。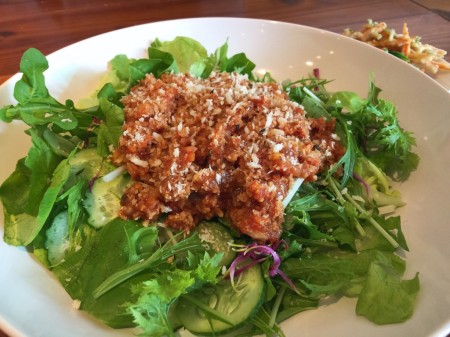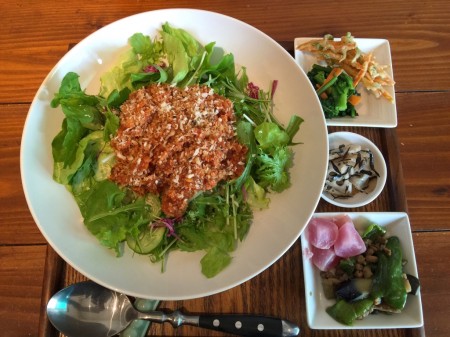 I ate the vegetable Taco rice set meal.
Taco rice is a local specialty of Okinawa area.
Normally it consists of meat and vegetable.
But all of the toppings of this dish are vegetable.
But I couldn't believe it because it was really filling.
我吃的Taco Rice套餐。
Taco Rice是冲绳地区的地方特色。
通常它是由肉和蔬菜。
但是,所有这些菜的配料是植物人!
但是,我简直不敢相信,因为它是真正的灌装。
コメント