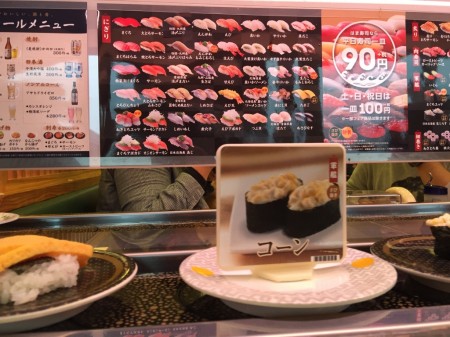 I went to Sushiro for lunch.
It is one of a popular conveyor Sushi restaurant in Japan.
我去Sushiro吃午饭。
这是日本流行的传送带寿司餐厅之一。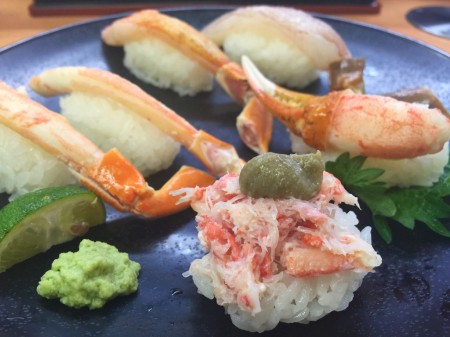 I ate mixed crab Sushi.
This plate was so big that it was impossible to carry by the conveyor.
So the staff brought it to me.
It cost about 1,000 Japanese yen.
It was the most expensive dish,but it the toppings were fresh and yummy.
我吃了混蟹寿司。
这片是如此之大,这是不可能进行的输送机。
因此,工作人员拿来给我。
它花费了大约1000日元。
这是最昂贵的菜,但它的配料是新鲜和美味。
コメント