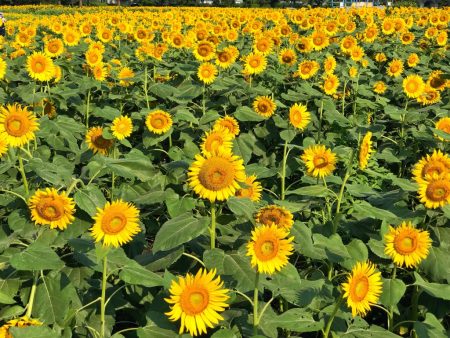 550,000 sunflowers are fully bloomed in Zama city in Kanagawa prefecture.
Farmers open up their sunflower fields to the public in July(100,000 sunflowers in Kurihara venue) and August(450,000 sunflowers in Zama venue.).
There are 30 different kinds of sunflower.
They crop the sunflowers after the harvest of wheat in June to avoid growing undesirable weeds and remove toxins.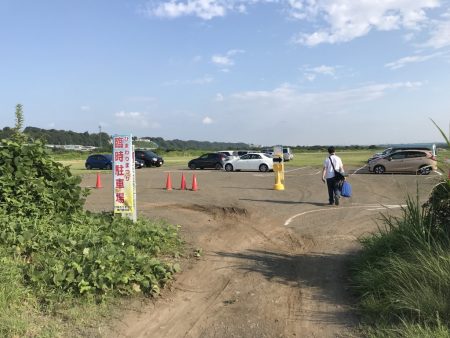 I arrived at the parking lot in Zama venue at 7:30, 2 hours before the opening time.
But the parking lot was opened and I could park my car.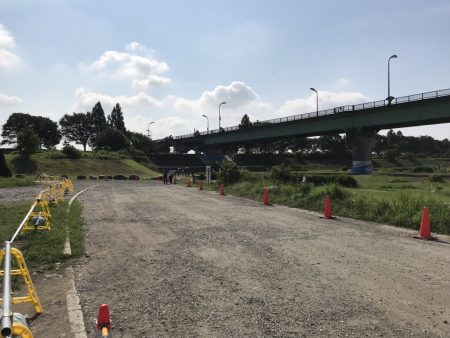 I walked toward the bridge in the distance.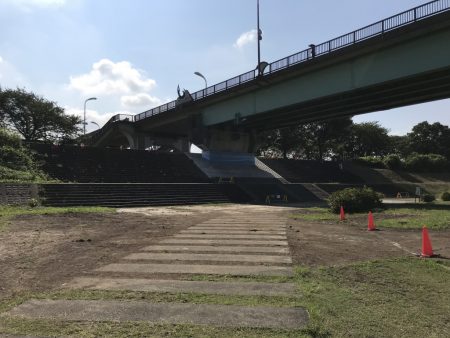 It was so hot that I sweated a lot even though I walked a few minutes.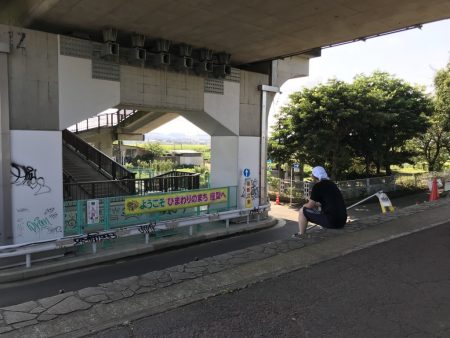 This is under the bridge.
I came half the way.
I could see sunflower fields over there.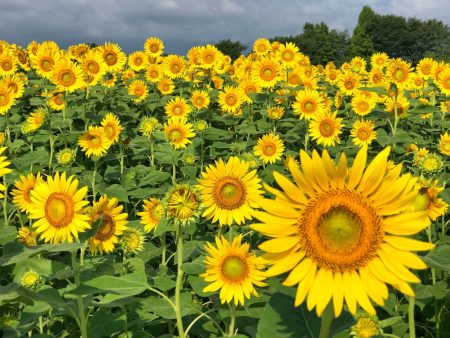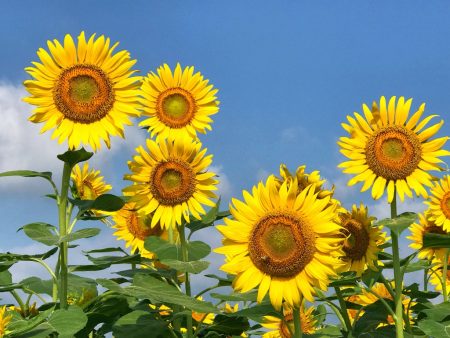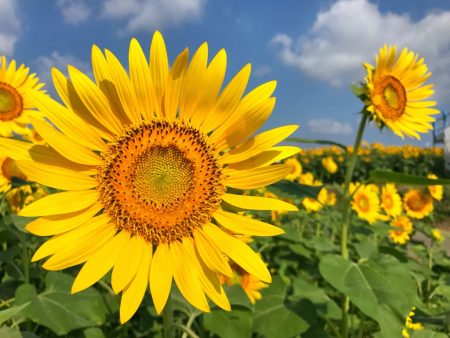 After a several minute walking, I finally arrived at the sunflower fields.
It was fully bloomed!
Some of them died down by the typhoon, but the view was so nice.
And it was so hot!!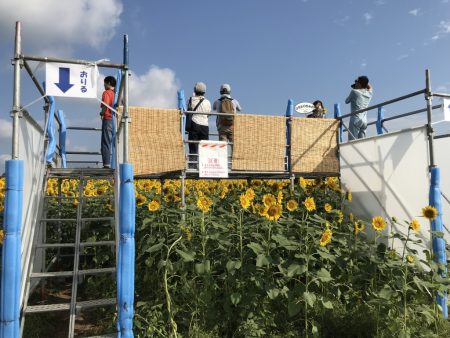 They had some observatory deck.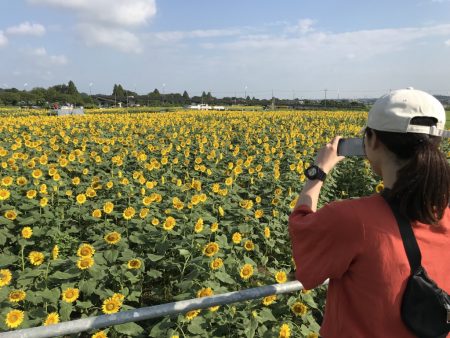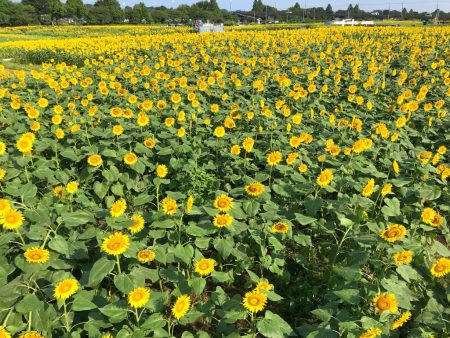 View from the top of an observatory.
Sunflowers were fully bloomed as far as my eyes could see.
They had a free rest area where you can take a rest under the shadow.
But it was a small space, so basically you can't hide from a strong sun light.
Bring plenty of waters and take care of yourself when  you visit there.
Information
Opening hour
Kurihara Venue
21 July – 25 July 2018 9:30~16:00 Admission free.
Zama venue
11 August – 15 August 2018 9:30~16:00 Admission free.
Access
Kurihara Venue
【Bus】
Soubudaimae Station of Odakyu Line→5 minutes by bus bound for Minami Rinkan Station→Zama Sogo Koko-Mae Bus stop → 1 minute walk.
【Car】
15 minutes from Kenou Atsugi I.C. of Kenoudo Expressway
They have a parking lot in Kurihara Shogakko(12minutes walk to the sunflower field.There is a free shuttle bus.)
Zama Venue
【Bus】
Soubudaimae station → 10 minute by special service bus Zama Sunflower Field bus stop → 5 minutes walk
【Car】
10 minutes from Kenou Atsugi I.C. of Kenoudo Expressway
They have a parking lot at the shore of Sagami River Ground (15minutes walk to the sunflower field.)
コメント