We had a lunch at Nagare Sushi Oohito in Izu area in Japan.
It is the conveyor Sushi restaurant, but it is a little different form other ones.
我们有一个午餐寿司餐厅伊豆地区在日本。
它是在输送机寿司餐馆,但它是从其他的有点不同。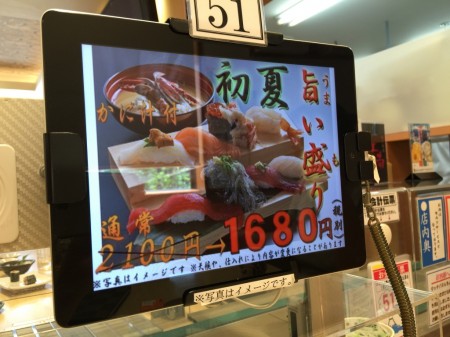 Order via touch panel.
为了通过触摸面板。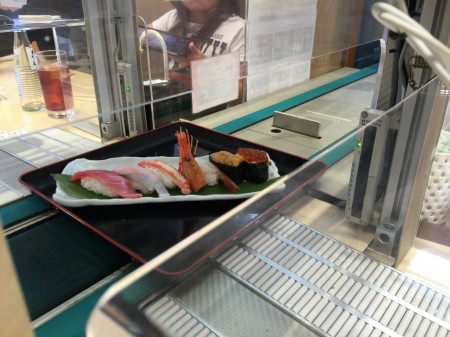 Then Sushi is served by the belt conveyor.
It doesn't go around!
Toppings of Sushi were so fresh and yummy.
It cost 1,680 Japanese Yen.
It is so reasonable!
You can eat delicious fishes in Izu area because they have many fishing ports in neighborhood.
然后,寿司供应由皮带输送机。
它不会到处去!
寿司浇头都是那么新鲜和美味。
它花费1680日元。
它是如此合理的!
你可以吃美味的鱼在伊豆地区,因为他们有很多附近的渔港。
コメント