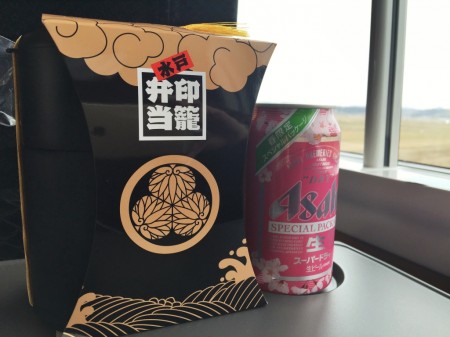 I bought Inrou-Bento(Japanese style lunch box) at Mito station in Japan and ate it in the limited express "Hitachi".
Inrou is a pillbox that Komon Mito(famous Samurai in Japan at Edo Period) always carried.
You can eat delicious dishes of plum such as sweetened boiled plum, dressed pork with plum.
Plum is a local specialty of Mito area.
我买医学案例盒饭(日式饭盒)在水户站日本和特急"日立"把它吃了。
医学案例是一个碉堡的小纹美图(著名武士在日本江户时代)总是随身携带。
你可以吃李子美味的菜肴,如加糖煮梅,穿着猪肉梅花。
梅花是美图区的当地特产。
コメント