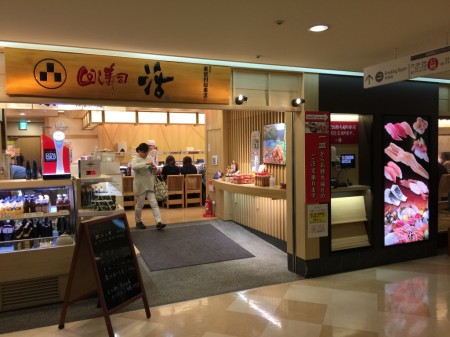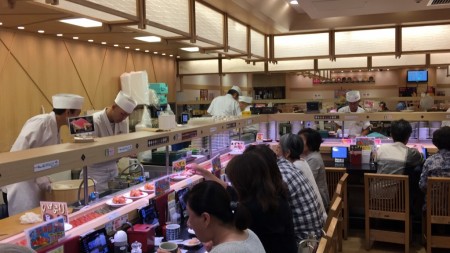 I went to Sushi KatsuMidori.
It is a very popular conveyor belt Sushi restaurant in the 11th floor of Yokohama sky building in Japan.
I arrived there at 11:00 A.M. before people made a long line.
我去寿司KatsuMidori。
正是在横滨天空建设旅日11楼一个非常受欢迎的回转寿司餐厅。
我到达那里上午11点以前人们起了长队。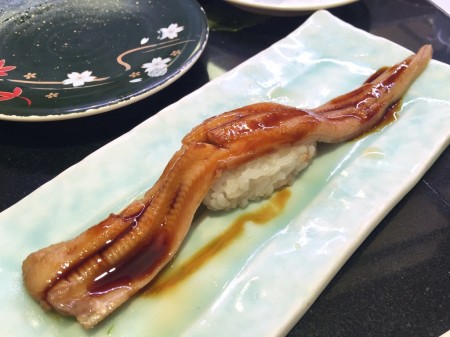 Very long conger eel.
It is one of a specialty of the house.
很长的鳗鱼。
这是房子的特产之一。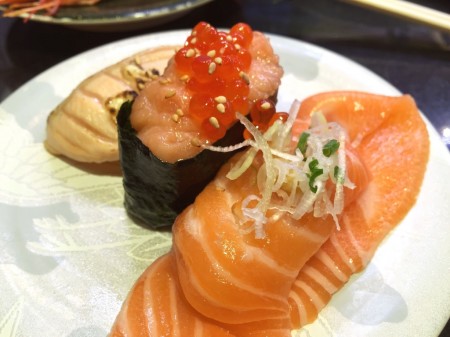 Salmon, salmon roe, grilled salmon.
三文鱼,鲑鱼子,烤鲑鱼。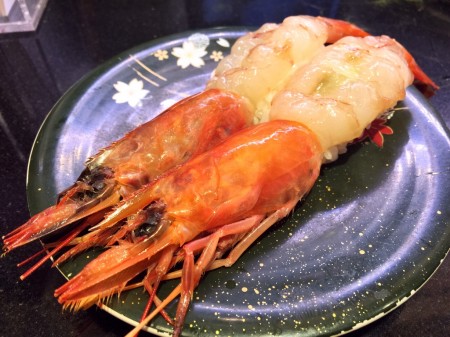 Jumbo sweet shrimp.
巨型甜虾。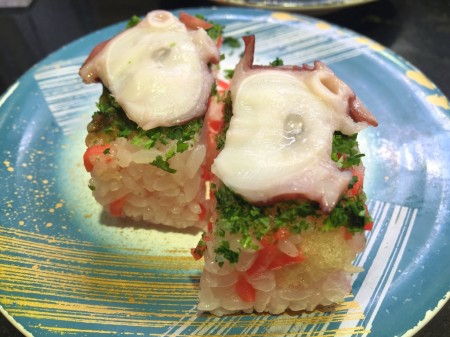 Takoyaki Sushi.
I was surprised by it because it was very delicious than I expected.
It tasted like a Takoyaki(local specialty of Osaka prefecture).
If you like Takoyaki, I'm sure you'll like it too.
章鱼小丸子寿司。
我被它感到惊讶,因为它是非常好吃,比我的预期。
它的味道像章鱼烧(大阪府的当地特产)。
如果你喜欢章鱼烧,我敢保证你会喜欢它。
コメント