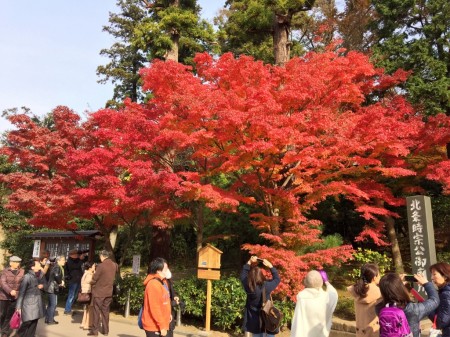 I went to Engakuji temple near the Kitakamakura station in Japan.
It was established in 1282.
You can see the beautiful autumn leaves in front of the gate every year.
But I hardly enter into it.
Because I need an admission fee and I thought I couldn't see beautiful autumn foliage at inside.
But when I searched by image, there were many beautiful pictures of inside the temple.
So I'm going to pay admission and enter in the next year.
我去Engakuji寺庙附近的北镰仓车站在日本。
它成立于1282年。
你可以每年看到门前的美丽秋天的落叶。
但我几乎没有进入它。
因为我需要一个入会费,我想我不能看到漂亮的红叶在里面。
但是,当我按图搜索,有寺庙里许多美丽的照片。
所以我要付出入场,然后在明年。
コメント