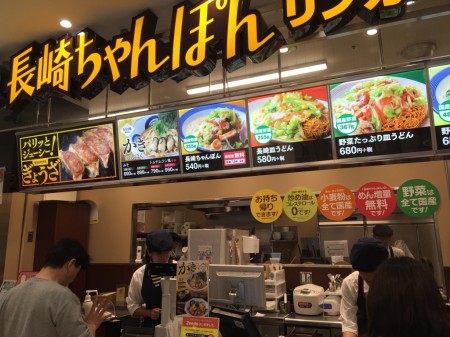 I went to Nagasaki Champon Ringer Hut for lunch in the food court of the shopping mall.
It is the most famous restaurant of Champon.
I sometimes go there.
Champon is a Japanese noodle dish invented in Nagasaki.
It is similar to Ramen.
But the taste of the soup and noodle are different.
我去长崎杂烩林格必胜客在商场的美食广场吃午饭。
这是杂烩最有名的餐厅。
我有时会去那里。
杂烩是日本面条发明了长崎。
它类似于拉面。
但汤和面的味道也不同。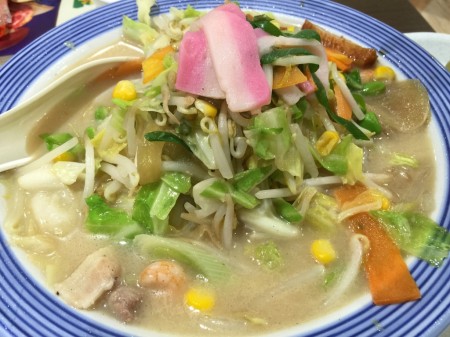 I ate Champon with vegetables.
Many kinds of fried vegetables were topped on the noodle.
I like the thick noodles.
It cost 700 Japanese yen.
It is reasonable.
我吃什锦蔬菜。
多种炒青菜被突破的面条。
我喜欢厚厚的面条。
它花费700日元。
这是合理的。
コメント