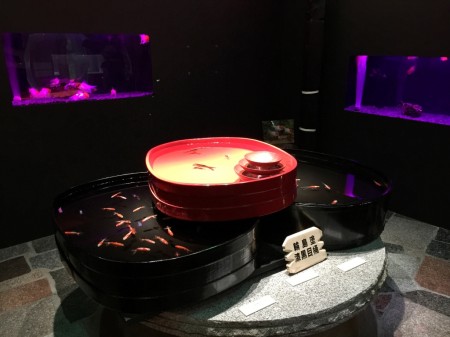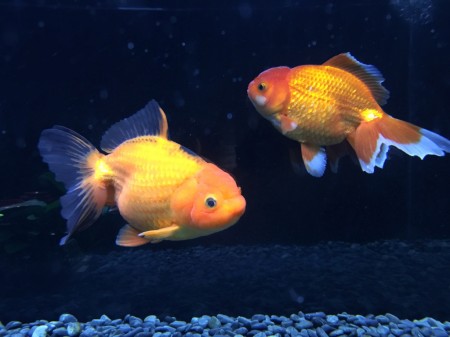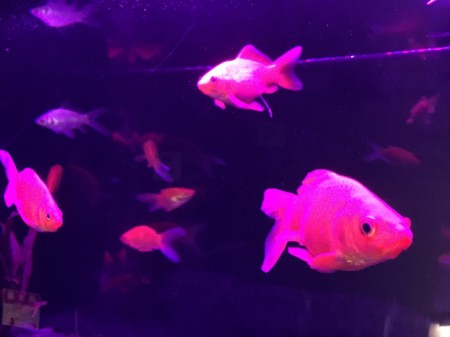 "Water Paradise" goldfish aquarium in Gotemba Kogen Toki No Sumika.
It is one of the attraction in the hot spring spa.
There were so many breeds of goldfish in different shapes and colors of tank.
Some of the breeds were new to me.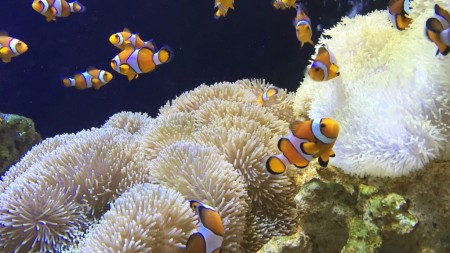 In other area, there were other kinds of fish.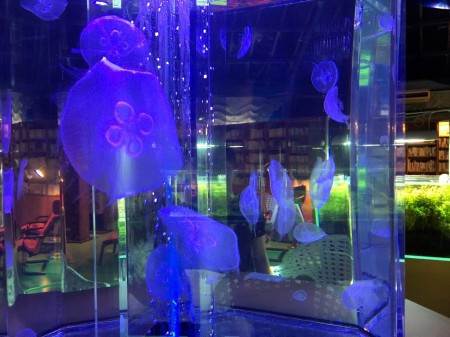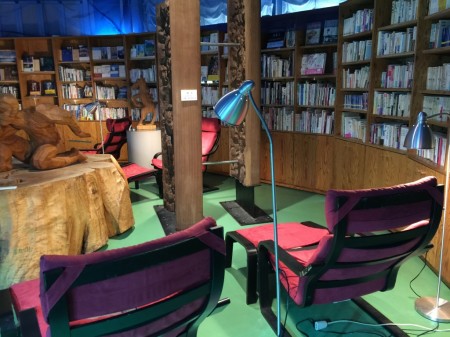 They have also books & cafe area.
You can feel relax with reading books or seeing the small fishes in the tank.
【Fee】
Adults 1,000yen
Children 300yen
※Staying Guests are allowed half rates
【Hours】
Weekday 9:00~19:00
Open Year Round
【ACCESS】
By Car
10 min from Gotemba I.C. of Tomei expressway.
(Approx. 1.5 hour from Tokyo)
By Train and bus
About 2 hour by train to Gotemba station from Tokyo station.
↓
15 min by free shuttle bus from Gotemba station.
By Shinkansen (bullet train) and bus
About 1 hour to Mishima station.
↓
40 min by free shuttle bus from Mishima station.
By Bus
About 2 hour from Shinjuku station to Gotenba station by the Tomei Highway Bus.
↓
15 min by free shuttle bus from Gotemba station.
Google Map→ https://goo.gl/maps/KAouQQpX5im
コメント