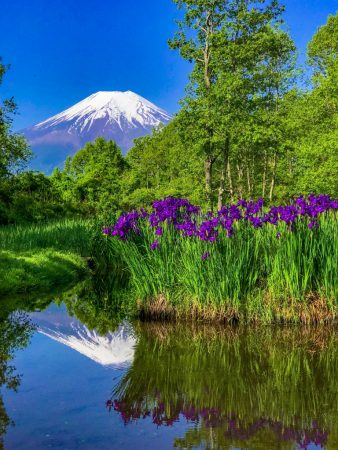 Dojo-Ike pondo is located at Oshino village in Yamanashi prefecture.
It is a Hotoke-dojo ( Japanese eight-barbel loach ) breeding pond that is an endangered species.
You can also see beautiful reflection of Mount Fuji on the water.
This place isn't a famous photo spot while Oshino village is a popular tourist destination.
So I didn't know such a beautiful scenery until I saw a picture on other people's post.
Information
Date of Visit
15 May 2018
Best time to see
Mid of May
Admission fee
free
Access
Shinjuku Bus Terminal in Tokyo → 2hours by Fuji Kyuko Bus → Oshino Hakkai bus stop → 20 minutes walk
コメント