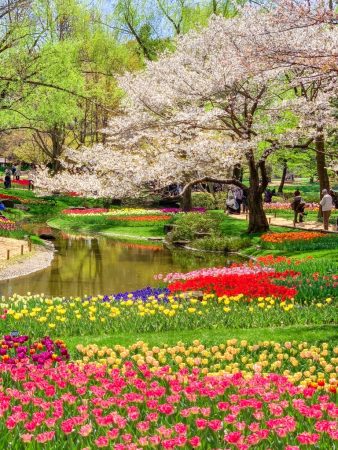 Showa Memorial Park is an over 160 hectares huge park where you can enjoy seeing a variety of seasonal flowers.
This park was opened at 1983 in the suburbs of Tokyo to commemorate the 50th anniversary of Emperor Showa's reign.
At first I didn't know the spot where I can take the picture of tulips and cherry blossoms as I don't know much about this big park.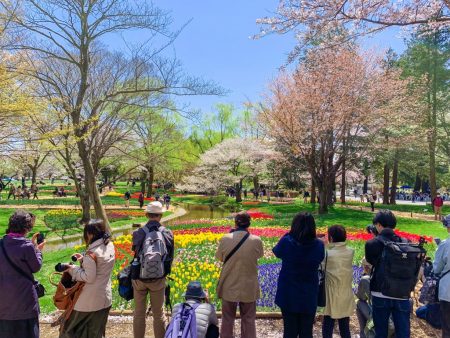 So I walked around here and there for a while and finally I found this place that is crowded with people with the camera in their hands.
It was way more beautiful than I imagined!
I took this picture with 3 times zoom by iPhoneXsMax.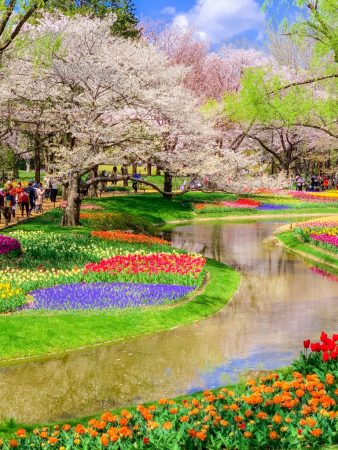 A shot of tulips and cherry blossoms from the opposite side.
I took the picture above at the end of right side where many people hold the camera.
Then I walked around the garden to take many picutures and videos.
When I was about to go back home, I happend to find this spot was also great.
Information
Best time to see tulips
Between early to late April
Opening hour
9:30 – 17:00 (It may change depending on the season)
Admission fee
450 yen for 1 adult
Access
3 minutes walk from Nishi-Tachikawa Station to Nishi-Tachikawa Gate
コメント