Lake Shojiko is the smallest of the Fuji Five Lakes(large lakes located at the northern foot of Mount Fuji).
Hiking, camping, fishing and canoeing are popular around the lake.

28 September 2018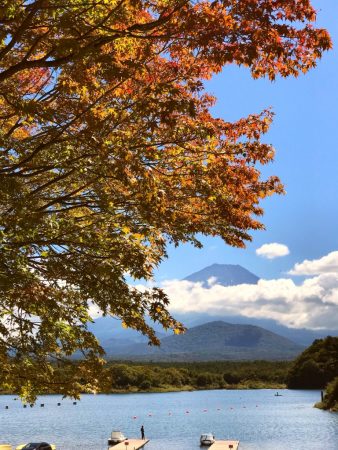 I thought the autumn leaves didn't begin, but I went to the shore of the lake Shojiko to make sure.
But contrary to my expectations, the maples start turning red about 10 days earlier than last year!!
6 November 2017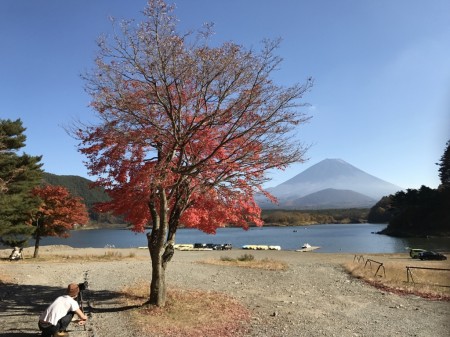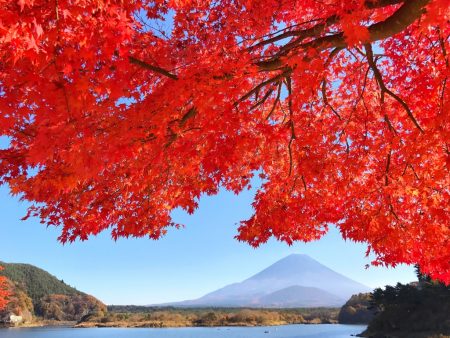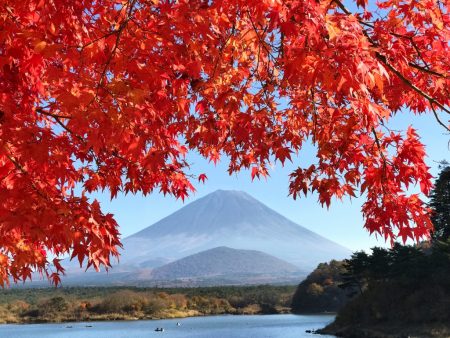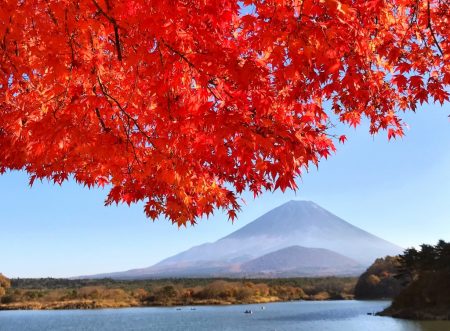 When I saw this tree at 26 Oct. autumn leaves were very beautiful.
Leaves on top of the tree had already fallen away, but the color of the leaves on the bottom was still gorgeous.
So I could take beautiful and Instagram worthy pictures by using it.
I leant on the tree and took this photo with 2 times zoom of iPhone.
As I heard from the local near by at 26, it looked very well at around 13:30 in the right light.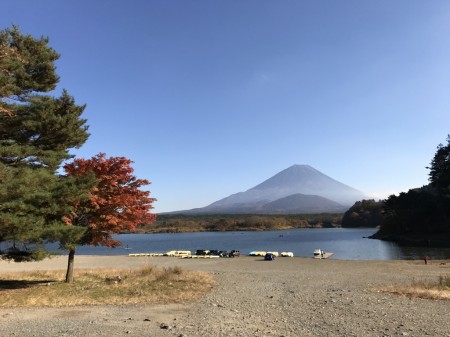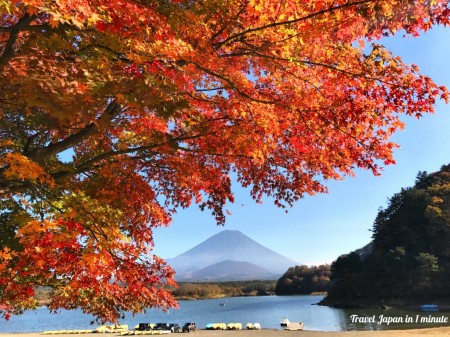 There was another autumn leaves at the place more closer to the lake.
I held my iPhone overhead and took this picture with 2 times zoom of iPhone.
This tree turned to red more and it became very beautiful after a week.
There are a few trees at the shore of lake Shoji, but you can enjoy seeing autumn leaves for a long time.
26 October 2017
I found the early autumn leaves at the shore.
Meanwhile the autumn foliage in other places were just beginning.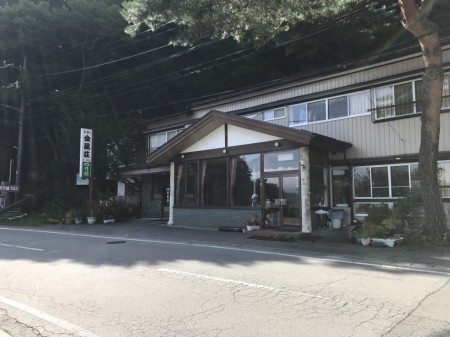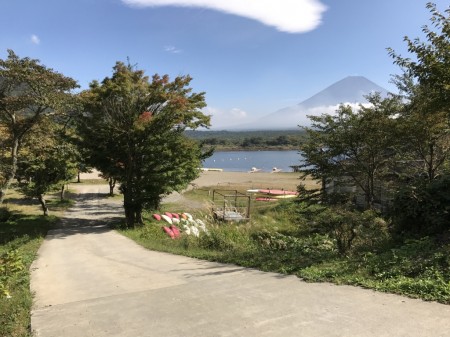 There was a pathway that leads you to the shore of lake Shojiko in front of Guest house Minshuku Kinpusou.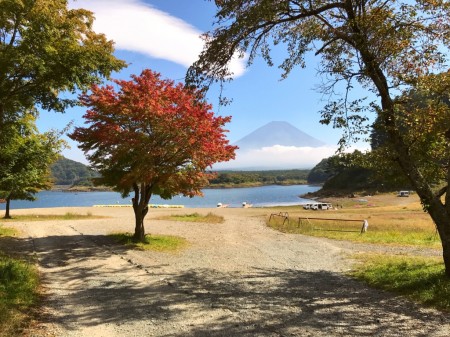 As I walked the path toward the lake, there was a tree that turned to red beautifully.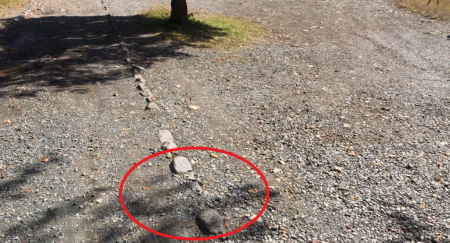 This place in the red circle under the tree was the best spot to take pictures.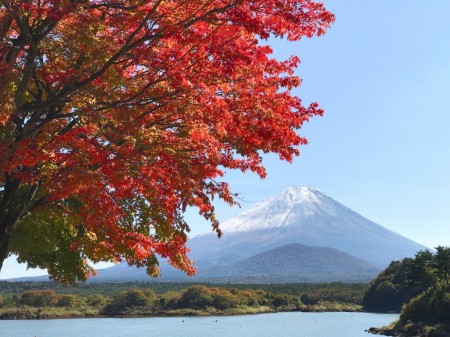 I got on one knee and took this picture with 2 times zoom of iPhone.
This tree may turn to red earlier than the ones in other places every year.
According to the local near by, it looks very well at around 13:30 in the right light.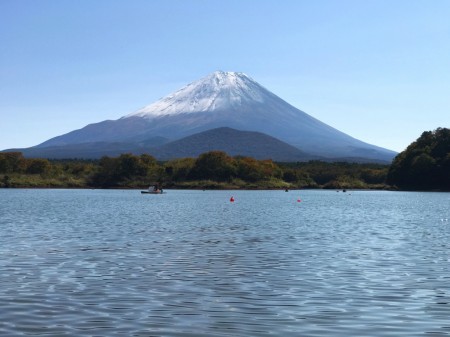 The top of Mount Fuji was covered with first snow of the season in this day.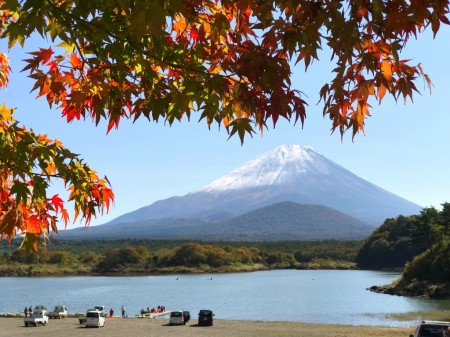 I took a picture under the leaves.
Leave came out much darker because I took it against the light.
It would be more beautiful if I took it more sooner or later.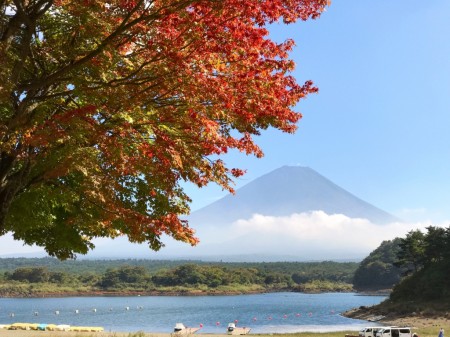 Autumn leaves at 11 Oct. was such like this.
Information
【Access by bus】
Shinjuku Bus Terminal → about 3 hour by highway bus bound for Lake Motosuko → Shoujikohan Bus Stop → 5 minutes by walk
【Access by the car】
About 18km from Kawaguchiko IC of Chuo Expressway.
There is a lake Shojiko parking lot (free).
Other autumn leaves near the lake Shojiko
Beautiful scenery in other season near the lake Shojiko
コメント