Sri Lanka Festival 2014 is held on 9/27 and 9/28 at the East Promnard, Symbol Promnard Park near the Tokyo Big Sight.
They have many street stalls.
When I arrived there at 10:30 there weren't many people, so I could look around without haste.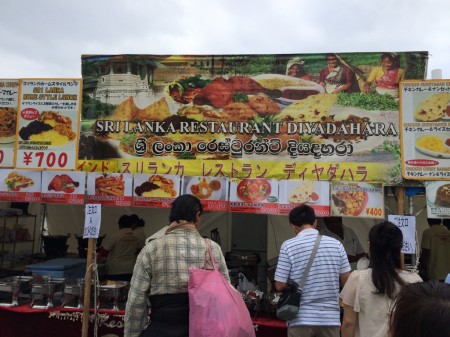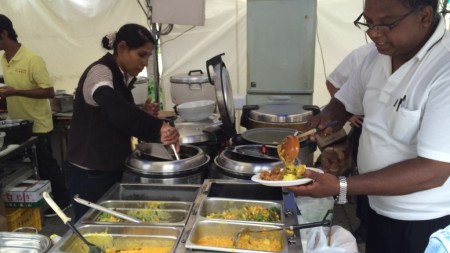 Booth of "Diyadahara".
Several people made the line but I took time to buy foods.
Maybe because the staffs didn't get used to this kind of event.
But I stopped irritating by thinking that "I'm in Sri Lanka now".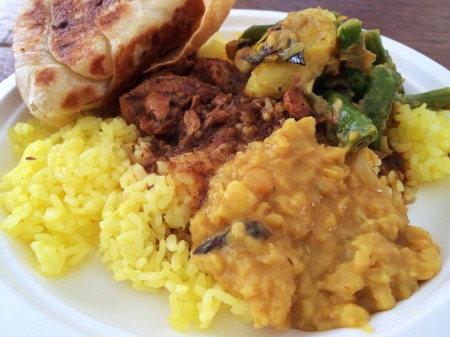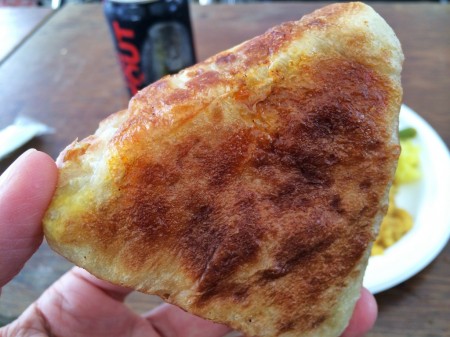 Curry and saffron rice,fish rotti .
They were a little spicy and so delicious!!
It was similar to Indian foods, but it had its own taste.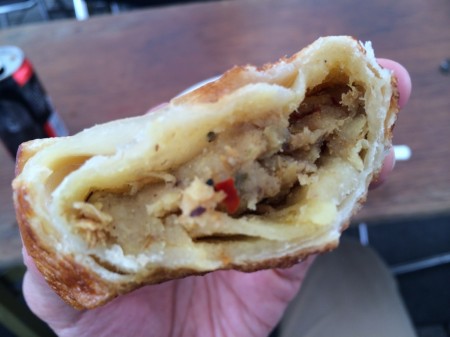 Rotti is similar to Samosa.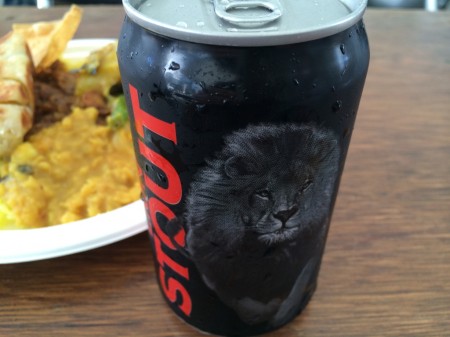 I ate it with Sri Lanka beer "Lion Stout".
It goes with spicy dishes!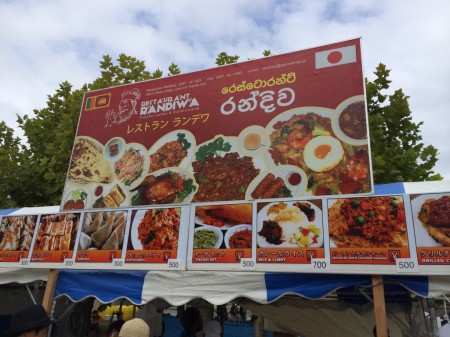 I bought beef rotti at the booth of "Randiwa".
Staffs of here were cheerfully and friendly.
Same as fish rotti, it is similar to samosa.
It was my first time to eat Sri Lanka dishes, and it was yummy than I expected.
So I wannna go to some Sri Lanka restaurants someday.
コメント