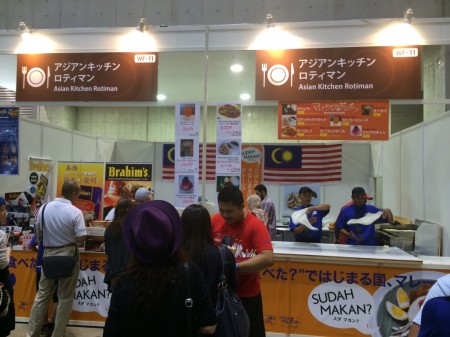 I saw the man who were making something like pizza at the booth of "Asian Kitchen Rotiman" in Tourism EXPO Japan2014.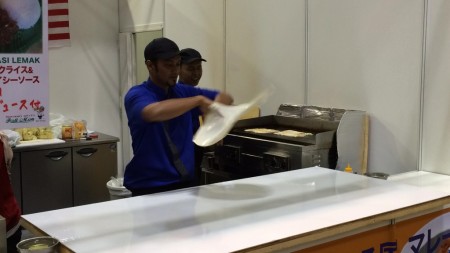 Then I came close to it, they were making Roti Canai.
It looked like  a Crepe.
People in Malaysia eat it in the morning or teatime.
They showed me some great performance to us!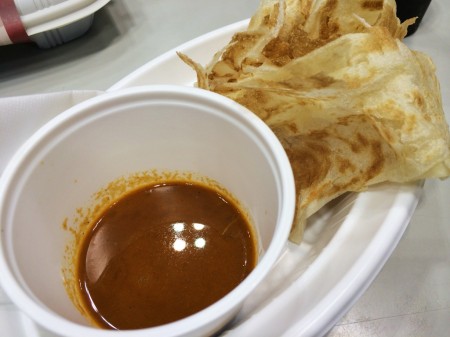 Dip the Roti Canai into curry and eat it.
It was yummy and I became full than I expected.
コメント