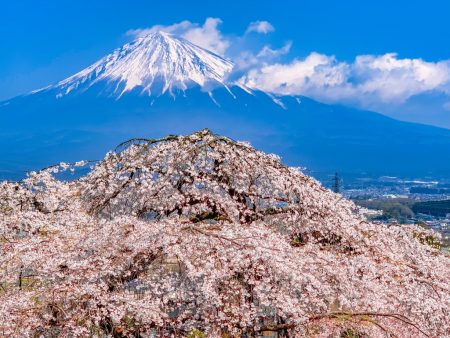 Shidare Zakura cherry blossoms and Mt.Fuji at Sensho-ji temple in Fujinomiya city.
This city is located at the southwestern foot of Mt.Fuji.
It has Fujinomiya trailhead that leads you to the summit of Fuji.
Sensho-ji temple was established in 1399 and it has an old big cherry tree in the cemetery.
It is known as the cherry blossoms and Mt.Fuji viewing spot
Although I felt a bit uncomfortable about entering a cemetery 😅 , the scenery was amazing !
Information
Date
28 March 2019 by iPhoneXsMax
Best time to see
Late March
Admission fee
free
Access
5 minutes by taxi bus from Nishi Fujinomiya station
コメント