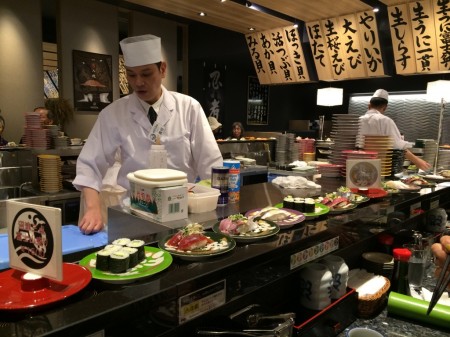 I had lunch at Ginza Numadu-ko in Kirarito Ginza in Tokyo,Japan.
It is conveyor Sushi restaurant.

Sake with gold leaf.
It was first-come.first served.
The woman next to me gave the one she had to me.
Because she couldn't drink at all.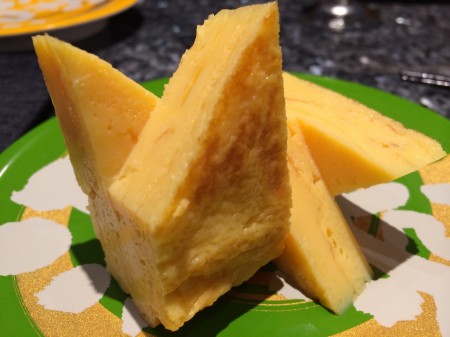 These are grilled eel,salmon,cooked egg.
These dishes are cheap,but very yummy!!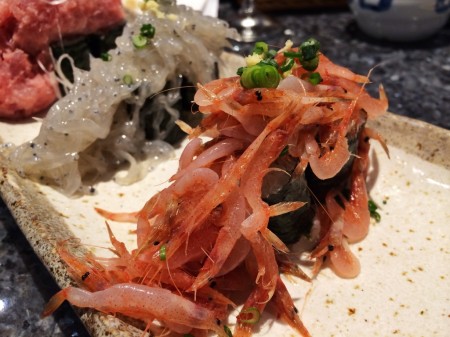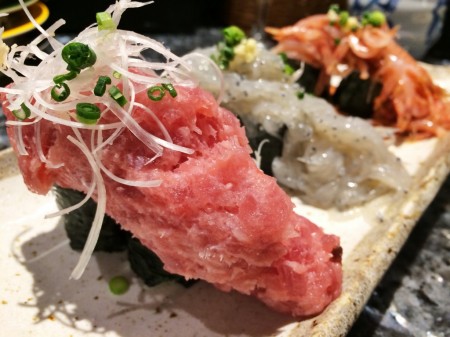 A lot of sakura shrimp,whitebait,fatty tuna were topped on rice!
It was a gorgeous and yummy than I expected!
コメント