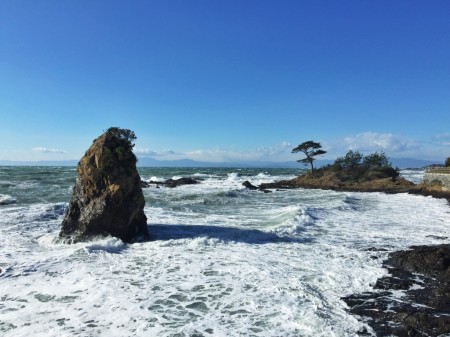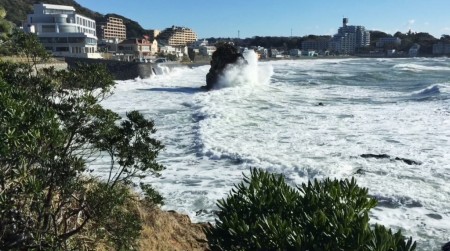 This is the beach of Akiya in Yokosuka city in Japan.
It is famous for its beautiful view.
A long time ago, famous Japanese painter Hiroshige Ando drew picture of here.
Usually this sea is calm because it forms a gulf.
But today was very rough by the low pressure that strengthen rapidly.
コメント