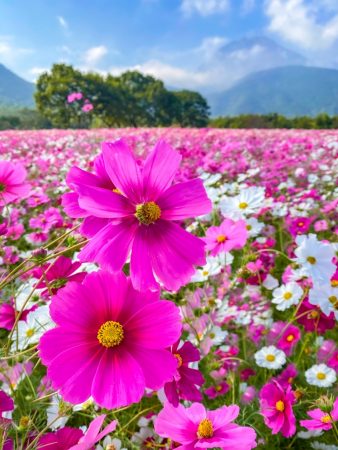 These are 10 million cosmos flowers in Shimabara Hibaruyama Hana Koen park in Nagasaki prefecture.
Cherry blossoms, rape blossoms, and poppies in spring, and cosmos in fall are bloomed in the vast park with a view of Mount Heisei Shinzan.
Heisei Shinzan is a lava dome formed by the rising of sticky magma on top of the volcano.
It was formed by an eruption of about five years from 1990.
When I visited there the mountain repeatedly appeared and disappeared from the clouds.
So I took many shots with various compositions in a hurry as soon as the top of the mountain came out of the clouds.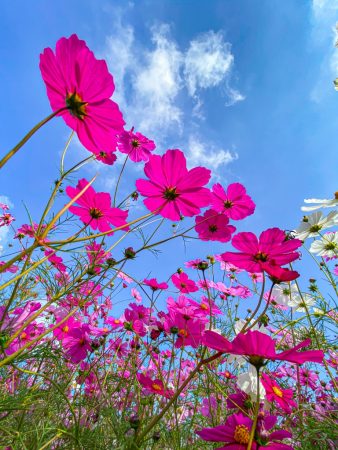 Inspired by the other photographers, I tried to take a low angle photo of cosmos flowers for the first time.
It was a very interesting experience because I could see a whole new world by holding my iphone upside down and getting it closer to the ground.
But at the same time it was very difficult to take a nice photo.
Informations
The best time to see cosmos flowers
between the mid of October and early November.
Opening hour
9:00 – 17:00
Admission fee
300 yen.
Access
2 minutes by the car from Shimabara Interchange.
コメント