Ticket sales of Yokai Watch Movie(released on 20 Dec.) was started on 13 Dec. 2014.
Yokai Watch is extremely popular animation in Japan.
I went to ticket booth of 109 Cinemas in Terrace mall Shonan at 8:30A.M.
But people were making a long long line.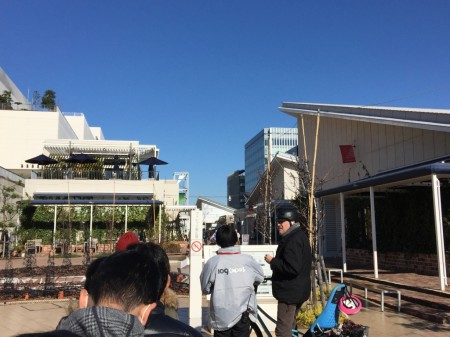 He asked to staff "what are these people waiting??"
Then he said "Oh,Yokai watch!? It's crazy!!"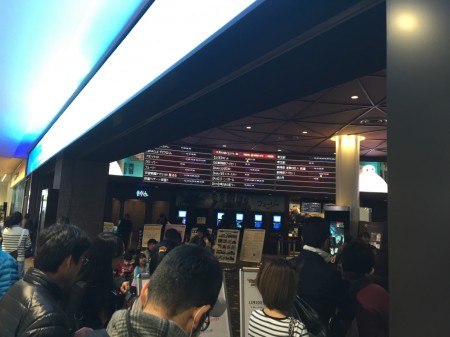 It's almost ticket booth.
I've spend 3hours to come here from outside.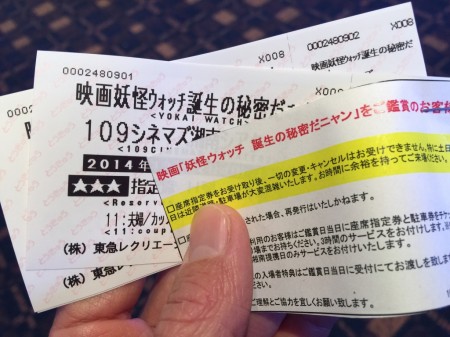 Then 30 minutes after, finally I could by tickets of mine and my daughter!!
コメント