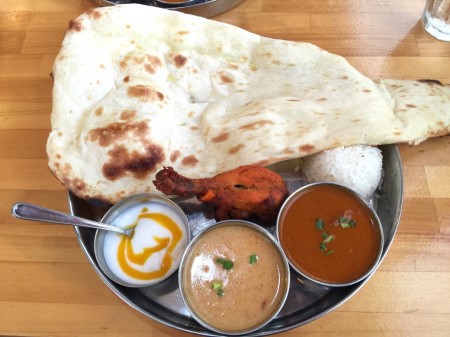 I went to Indian dining PRAKRITI for lunch.
It took 10 minutes from Fujisawa station by walk.
My wife found here.
When I arrived there on 11:30 A.M, it was already crowded.
Then people came one after another.
It was very popular restaurant.
它花了10分钟,从藤泽站步行。
我的妻子在这里找到。
当我到达那里11:30,它已经拥挤。
那么,人们陆续传来。
这是非常受欢迎的餐厅。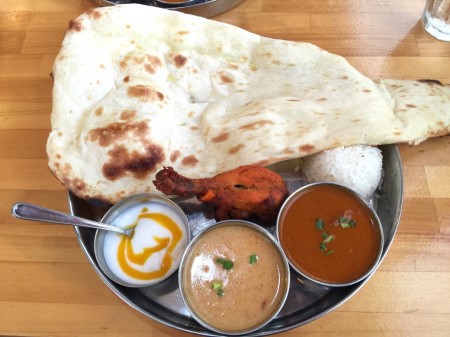 2 curry , tandoori chicken, yoghurt, naan.
Naan was very big!!
On top of that, it was free refill.
When I ordered refill to the staff, he brought me the half size.
It cost 980 Japanese yen.
It is very reasonable.
I would love to come here again!
2咖喱,唐杜里鸡,酸奶,烤饼。
馕是非常大的!
最重要的是,它是免费续杯。
当我下令笔芯的工作人员,他给我带来的一半大小。
它花费980日元。
这是非常合理的。
我很想再次来到这里!
コメント