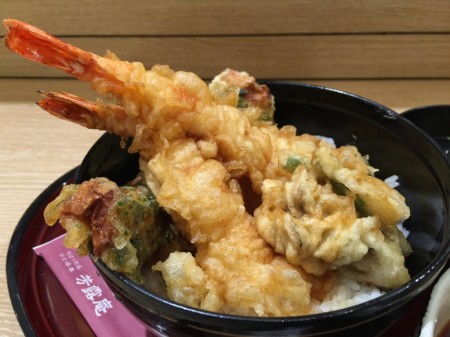 I ate tempura and Soba meal set at Yoshiroan in the food court of shopping mall in Japan.
Prawn and vegetable Tempura are topped on the bowl of the rice.
It was so yummy!
It cost 1180 Japanese yen.
I think that the price is reasonable.
The name of the shopping mall is Terrace Mall Shonan.
It is located in Fujisawa city.
3 minutes by walk from Tsujido station of JR line.
From Tokyo station,it will take about 1 hour by Tokaido honsen line.
Opening hour is 10:00~21:00.
Open all year around.
コメント