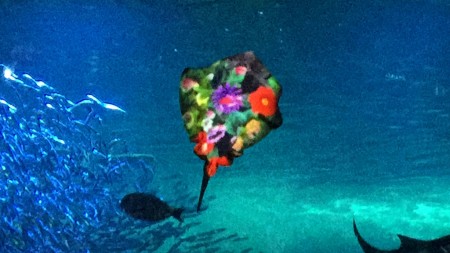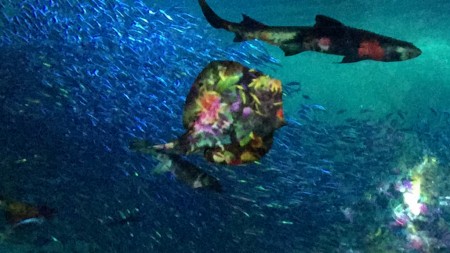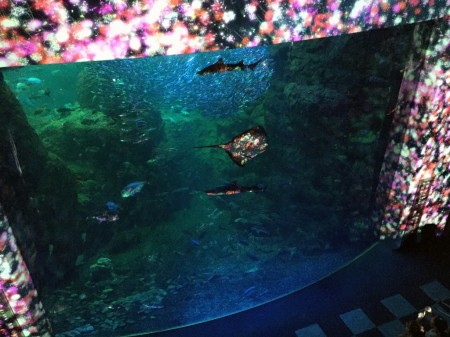 Night Wonder Aquarium 2015 has begun at Shin Enoshima aquarium in Japan.
It will be held until 25 Dec. 2015.
Big Sagami Bay Tank becomes a huge art.
It was very crowded.
Frankly compared to the one in last year, it wasn't particularly good.
But floral pattern manta was so beautiful.
Every time it appeared,people around me was so excited.
奇迹之夜2015年水族馆已经开始在新江之岛水族馆在日本。
这将持续到2015年12月25日。
大相模湾坦克变成一个巨大的艺术。
这是非常拥挤。
坦率地说比起一个在过去一年,它不是特别好。
但花卉图案蝠是如此美丽。
每次它一出现,我周围的人非常兴奋。

Night Aquarium 2014 that was held in the last year.
晚上水族馆2014年,在去年举行的。
コメント