I went to Hakone Open Air museum.
The scenery of the fully bloomed Cherry blossoms and sculptures were so beautiful.
我去了箱根露天博物馆。
完全盛开的樱花和雕塑的风景是如此美丽。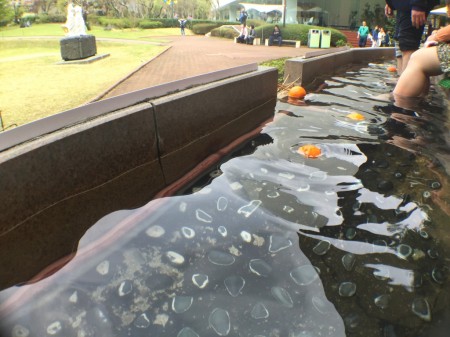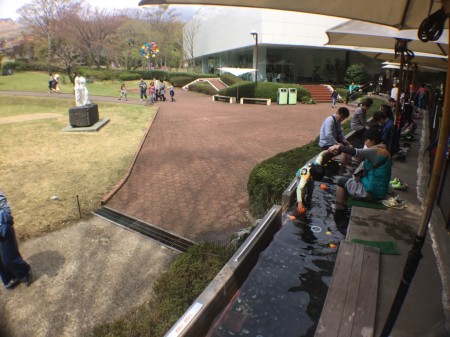 Free foot bath.
I felt refreshed.
免费足浴。
我觉得神清气爽。

Tower of the stained glass.
彩色玻璃塔。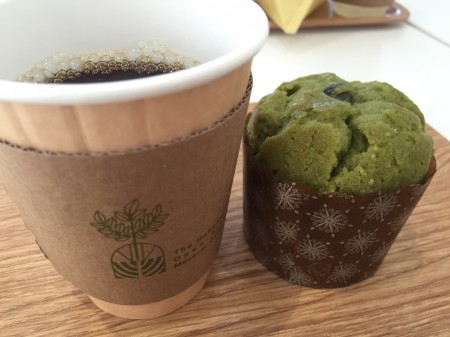 I took a rest in the cafe.
我花了休息在网吧。

We enjoyed feeding the carps in the pond.
我们喜欢塘养殖鲤鱼在池。
コメント