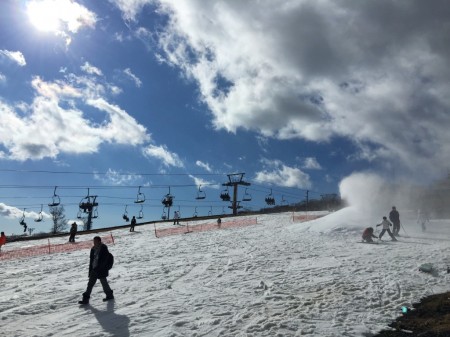 I went to Snowtown Yeti with my daughter.
It is a ski ground at Mt.Fuji in Japan.
You can go there by bus or car.
And you can rent skiing equipments.
Artificial snow is used at here.
When I went there at December, only 1 course was opened.
So it is crowded.
But all course have opened after January.
我去斯诺敦雪人与我的女儿。
它是在富士山在日本滑雪地面。
您可以乘坐公共汽车或汽车去那里。
你可以租用滑雪设备。
人造雪在这里使用。
当我去那里十二月,只有1场被打开了。
因此,它是拥挤。
但是,所有过程中有一月之后打开。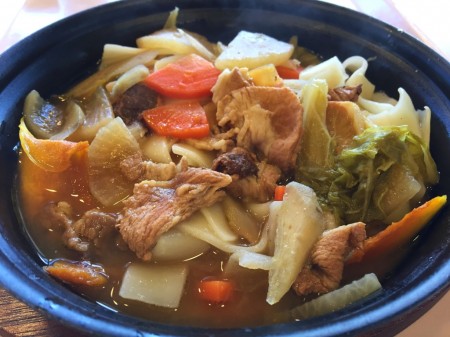 I ate Hoto(similar to Udon) at restaurant.
You can eat various kinds of dishes at here.
But the prices of them are expensive a little.
我在餐厅吃馎(类似于乌冬面)。
你可以在这里吃各种菜肴。
但它们的价格也贵了一点。
コメント