On the way home from cherry blossom viewing, I went to the shrine nearby.
It is Azuma shrine in Ninomiya town.
Cherry blossoms in here was also beautiful!
从赏樱回家的路上,我去了附近的神社。
它是Azuma神社在二宫镇。
这里的樱花也很美!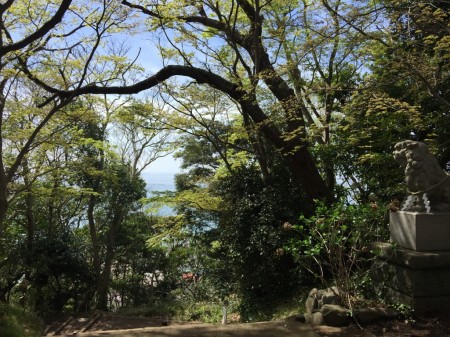 This shrine is located on the top of the hill.
I could also see the beautiful scenery of the sea.
这座寺庙位于山顶。
我也可以看到大海的美丽风光。
コメント