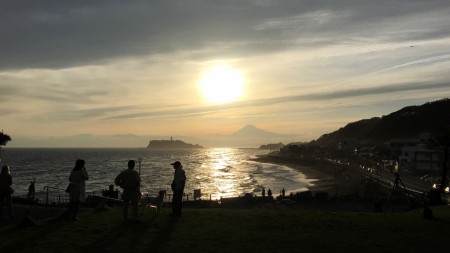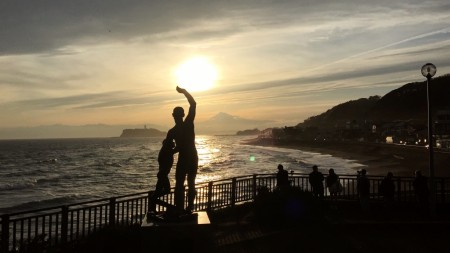 I could see Diamond Fuji(the sun sparkles like a jewel as it sits atop the summit of Mt. Fuji) at the beach of Inamuragasaki.
It took about 10 minutes by walk from Inamuragasaki station.
I have chances to see it in this place twice a year.
Unfortunately it became cloudy as the sun went down.
So I couldn't see the perfect one.
But I'm satisfied to see the beautiful sunset of here that I had wanted to see from before.
我能看到钻石富士(太阳闪耀像颗明珠,因为它位于富士山的山顶之上)在Inamuragasaki海滩。
它由稻村崎站步行耗时约10分钟。
我有机会了一年,看看它在这个地方的两倍。
不幸的是变得混浊不清的太阳下山。
所以,我看不到完美的一个。
但我满意地看到,这里的美丽的夕阳,我本来想和以前看到的。
コメント