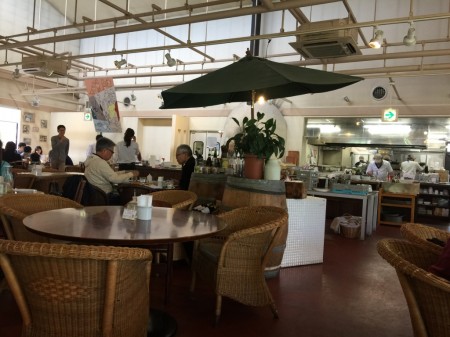 I ate lunch at Macaroni Ichiba in Fujisawa city in Japan.
It is popular Italian restaurant in my neighborhood.
Especially in the lunch time of the weekday, many people made a long line.
Because you can eat breads as much as you want for 1,200 Japanese Yen.
Spaghetti or pizza, salad are included.
我在Macaroni Ichiba在藤泽市在日本吃了午饭。
这是在我家附近受欢迎的意大利餐厅。
特别是在平日的午餐时间,许多人起了长队。
因为你可以吃面包,就像你想为1200日元。
意大利面或披萨,沙拉都包括在内。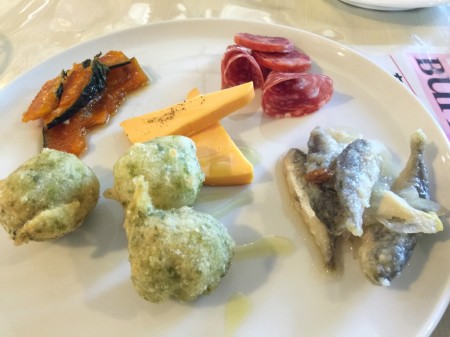 This day was holiday,so we ate a full-course meal.
It is an appetizer.
这天是假期,所以我们吃了全程餐。
这是一个开胃菜。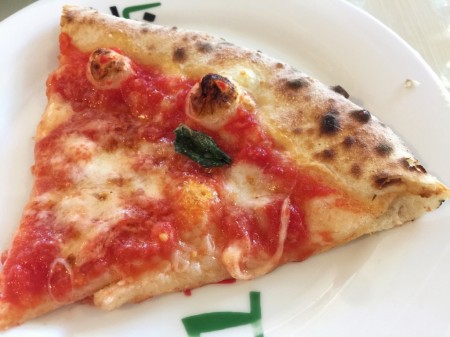 Pizza.
比萨。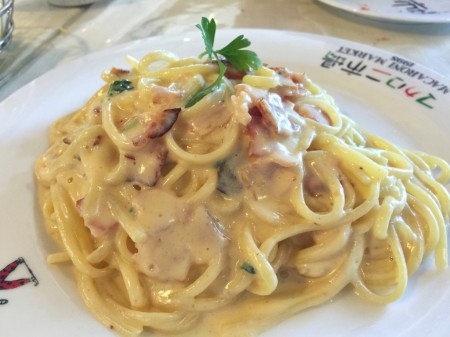 Spaghetti carbonara.
意粉培根蛋面。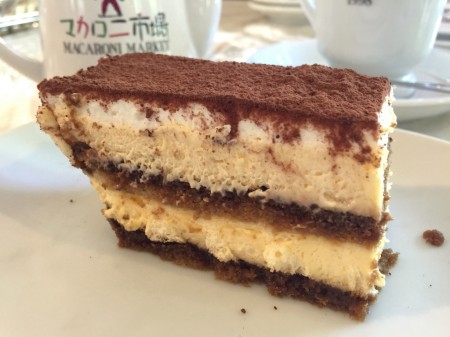 Tiramisu.
提拉米苏。

We went there by the car.
You can use a free parking lot.
If you go there by train from Tokyo station,It will take 1.5h.
Get off at Fujisawa station or Tsujido station of JR line.
Then get on the Kanachu bus.
我们去那里的车。
您可以使用免费的停车场。
如果你去那里从东京车站的火车,这将需要1.5小时。
下车在藤泽站或JR线辻堂站。
然后拿到上神奈川中央总线。
コメント