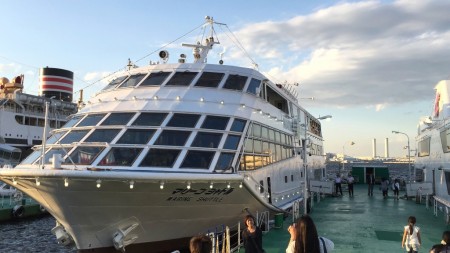 I saw the fireworks of Yokohama Kaikosai festival from the ferry at Yokohama bay in Japan.
The name of this ship is Marine Shuttle.
I reserved the ticket on the web site at a discounted price.
3,000 Japanese Yen per 1 adult.
It was so reasonable!
Boarding time was 18:00.
But actually we could board 10-15minutes prior.
The seat were first come,first served.
Departure was 18:30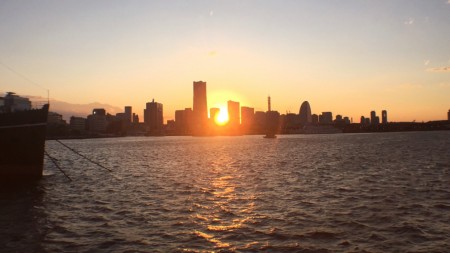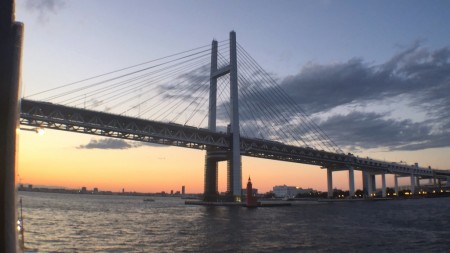 At first the ferry went around Yokohama bay.
We could see beautiful sunset of the Minato Mirai area.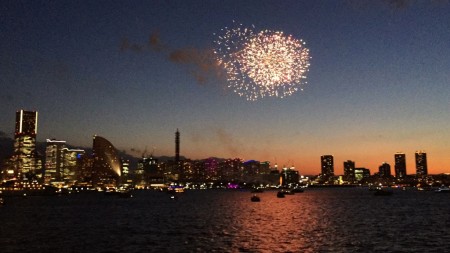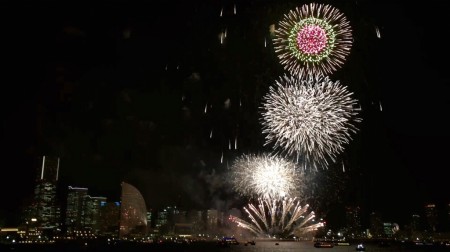 Then the fireworks started at 19:20.
Especially the fireworks before the sun went down completely were beautiful.
コメント