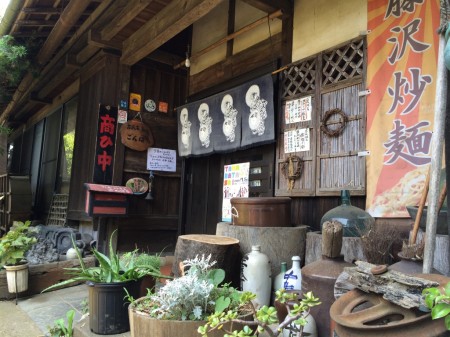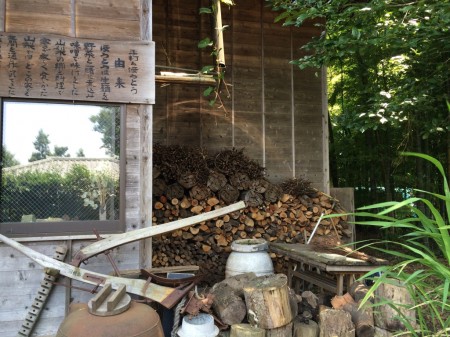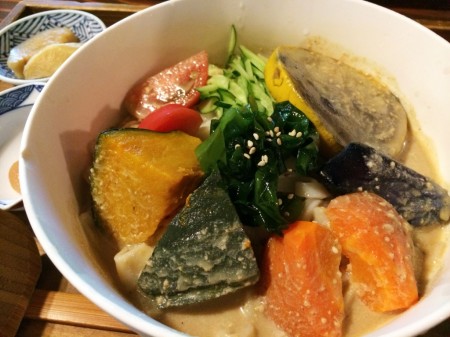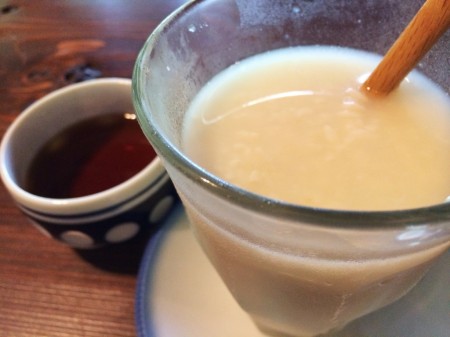 Vegetable Hoto and Amazake at Gonpachi in Fujisawa city.
It is a restaurant in an old Japanese style house(100 years old) in the bamboo forest.
They make very delicious dishes with selected ingredients.
Hoto is thick hearty noodles cooked with seasonal foods.
Amazake is a sweet drink made from fermented rice.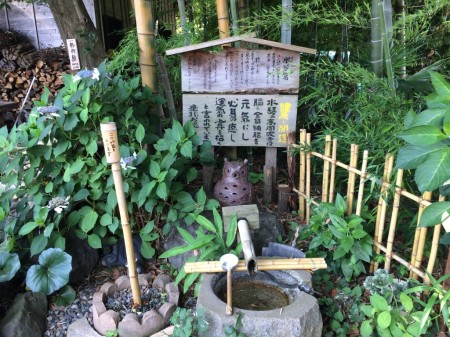 Suikinkutsu.
One of the decoration of traditional Japanese garden.
It is buried earthen jar that makes sound when water drips into it.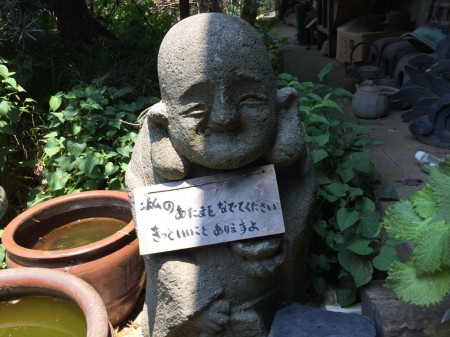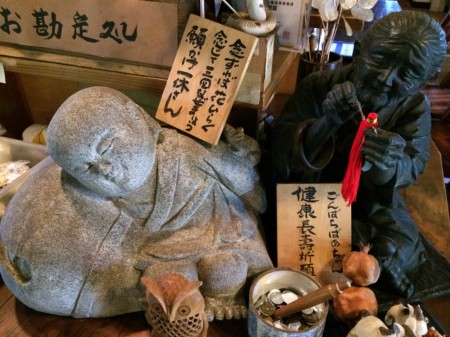 You can see many stone statue of Japanese god inside and outside the restaurant.
We went there by the car and used free parking lot.
But public transportation is poor.
So it will take long time to go there without car.
But if you like traditional style of Japanese food and building, it is worth visiting.
【Hours】
10:00~17:00(L.O. 16:30)
Closed on Tuesday
【Access】
Shonandai station of Odakyu line→ 15 minutes by Kanachu bus(bound for Ayase Shako)→ Arai bus stop → 4 minutes walk.
(About 1.5 hour from Tokyo station)
コメント