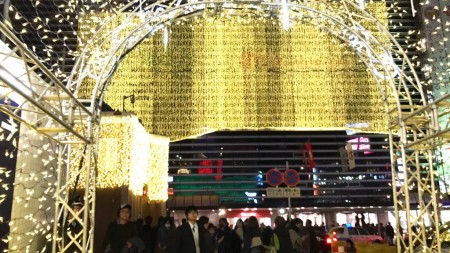 Starlight Yokohama illumination at Yokohama station has begun at 1 Dec.
It will be taken place until 9 Jun. 2016.
Illumination on the wall of Takashimaya department store and light tunnel was so beautiful!

Christmas tree in Yokohama Bay Sheraton near the station was gorgeous,too.
2 ~ 3 minutes by walk.
コメント