Night Wonder Aquarium is an annual limited edition exhibition for summer Enoshima aquarium.
It is located in the Shonan coast in Fujisawa city of Kanagawa Prefecture.
This place is one of the most famous tourist attractions in this city.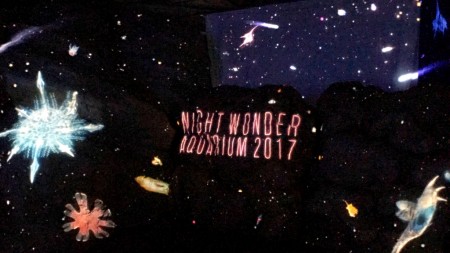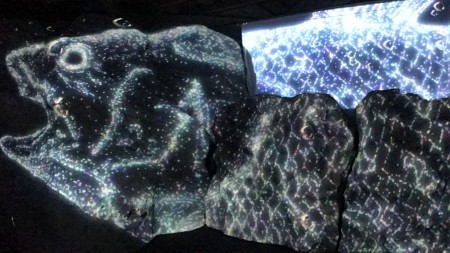 At the entrance you can see the fish themed beautiful projection mapping.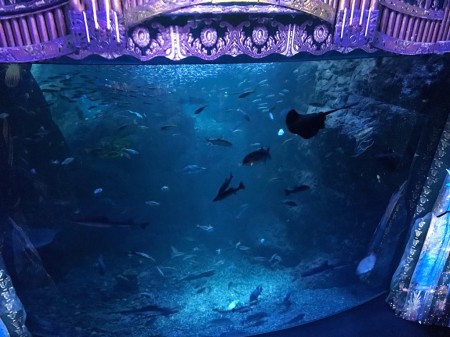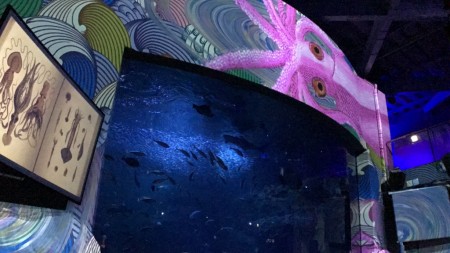 Projection Mapping at Big Sagami Bay Tank.
This is the most popular attraction of this event.
The beauty of this projection  mapping  wasn't surprising to me as I saw it many times.
But still gorgeous!
You can see it from 1st floor, in front of the tank or bench seat at 2nd floor.
I suggest you the 2nd floor because you can see it with sitting and look out over the screen.
The seats becomes vacant when a stage finished.
Then another stage will start  after a few minutes.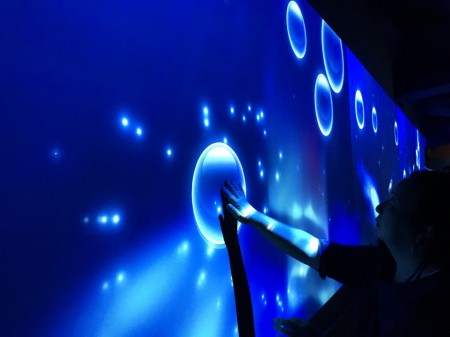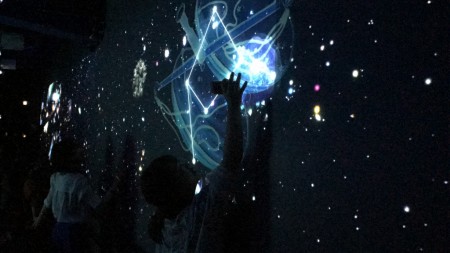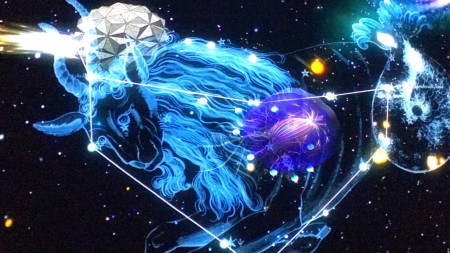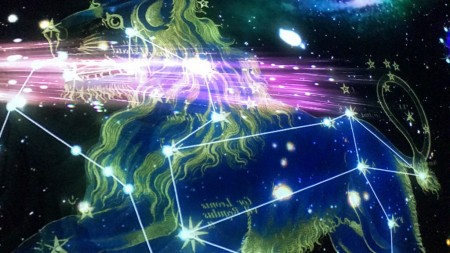 Projection mapping on the wall at a passage.
It was the best attraction in this year for me.
Pictures changed one after another as I touched it.
My daughter loved it, too.
Some kinds of projections were switched  in regular intervals.
The one of the 12 constellations were most beautiful.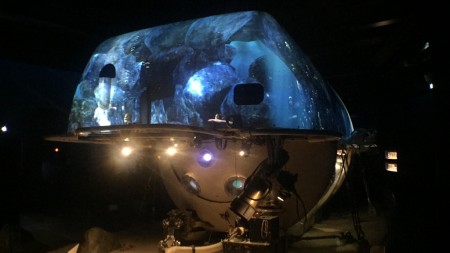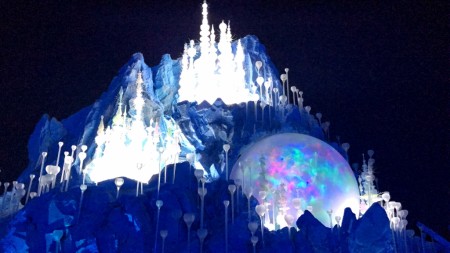 The exhibition like the castle of the deep sea was so beautiful.
You can see it at the booth of the manned submersible research vehicle, the "Shinkai 2000".
It has explored the deep waters of Japan and has made considerable contributions to the development of deep sea research.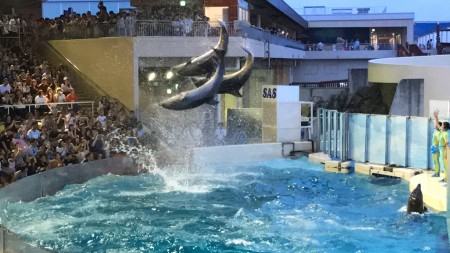 At last I saw a dolphin show.
This is also the most popular attraction of this aquarium.
Aside from regular program, it is held only in the evening of particular days.
The seats were first come, first served.
When I went to there 10 minutes prior to the beginning of a show, seats were almost full.
But I could sat on the stairs in the corner of a stand.
Normally you are prohibited to sit there.
But when the audience seats were full, the stairs on the right and left corner are used as seats.
---
■

Information

■

【Schedule of Night Wonder Aquarium】
Running: July 15th, 2017 to December 25th, 2017 (Closed: Saturday October 21st)

[Part 1] July 15th to September 30th – 17:00-20:00
[Part 2] October 1st to November 23rd – 17:00-19:00 (Closed on Saturday October 21st)
[Part 3] November 24th to December 25th – 17:00-19:00 (Open 17:00-20:00 on December 23rd-25th)

【Fee】
Adults 2,100yen
Sr. High School Students 1,500yen
Jr. High School,Elementary School Students 1,000yen
Children Age 3 and Older 600yen

【Opening Hours of Shin Enoshima Aquarium】
Open Year Round
August 17~October 14 → 9:00 to 20:00
October 15 → 9:00 to 17:00
October 16~November 30 → 9:00 to 20:00
December 1~December 25 → 10:00 to 20:00
December 26~December 28 → 10:00 to 17:00
December 29 ~January 3 → 9:00 to 17:00
January 4~February 28 → 10:00 to 17:00

【ACCESS】
5 minutes by walk from Katase Enoshima station of Odakyu Line.
15 minutes by walk from Enoshima station of Enoden Line.
コメント