Same as Marunouchi area, christmas trees of disney were displayed at Yokohama Minatomirai area in Japan.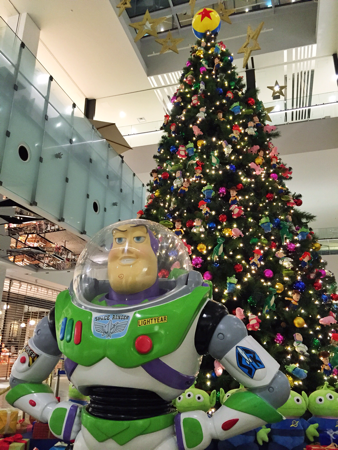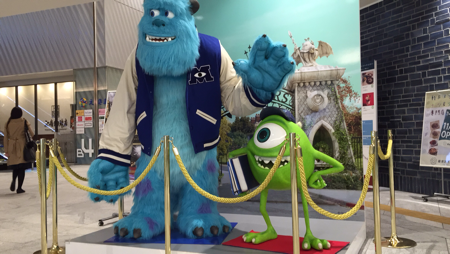 Toy Story and Monsters Inc. at MarkIS MinatoMirai.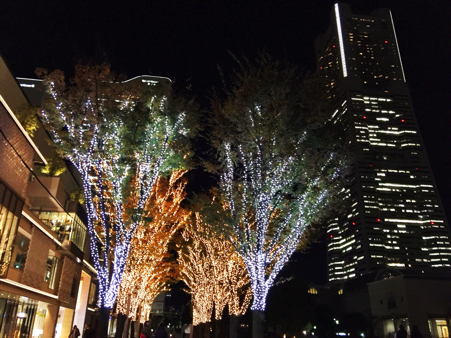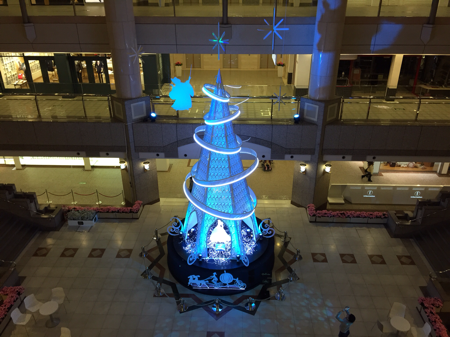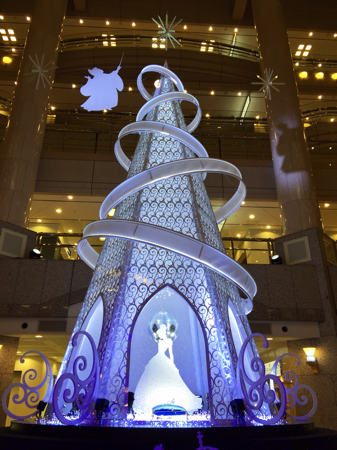 Then I went to Landmark Tower by walk with seeing beautiful illuminations.
In the Landmark Tower, they have beautiful tree of Cinderella.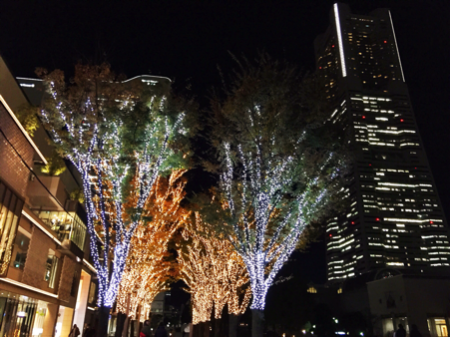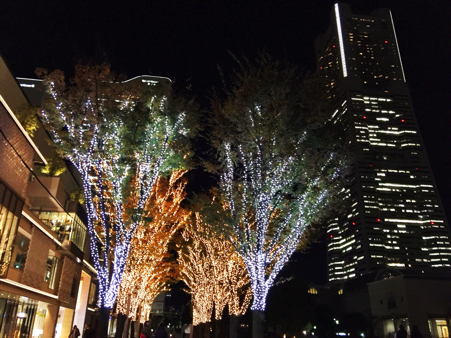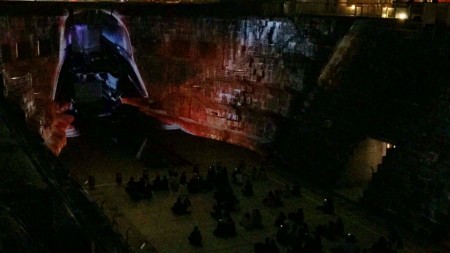 Projection Mapiing was showing at B1 floor.
To see this, I need a free numbered ticket.
But I didn't have it because I never thought I need a ticket!
So I had no choice but to see from above,outside the theater.
But it was good to see than I ecpected because I could see the whole things.