I went to Shiba koen park in Tokyo to see fully bloomed cherry blossoms.
This place is 2 minutes walk from exit 4 of Shiba Koen station of metro.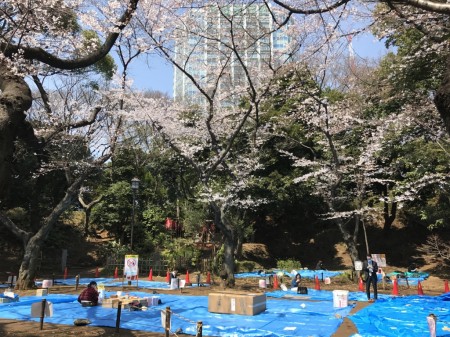 Then I went to Shiba Maruyama Kofun.
Kofun is a megalithic burial mound.
People set their spot for hanami(cherry blossom viewing) in the night by laying out a blue tarp.
Most of them were office worker in the neighborhood.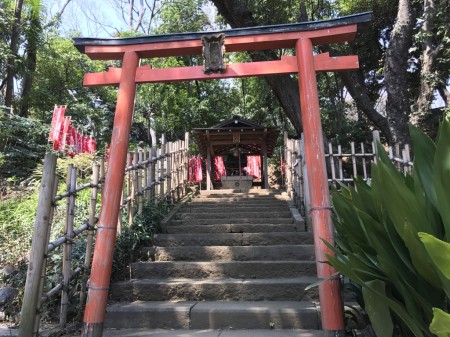 There was Maruyama Zuishin Inari Daimyojin right in front of them.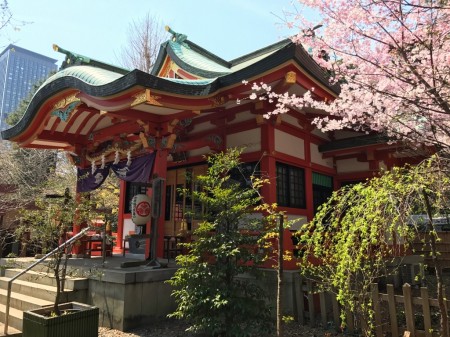 As I walked toward  Zojoji temple, I found Shiba Toshogu Shrine.
It was established in 1590.
The seated wooden statue of Tokugawa Ieyasu(founder and first shogun of the Tokugawa shogunate of Japan) enshrined here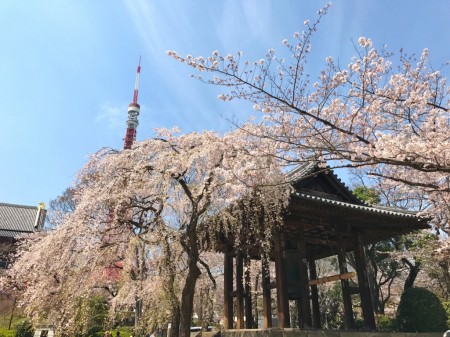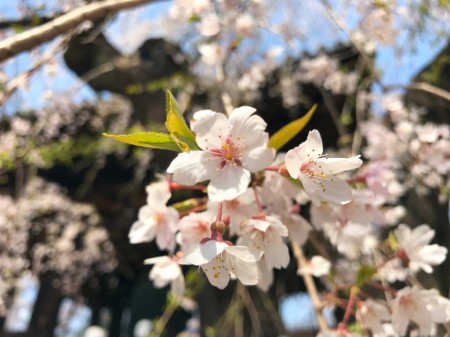 Cherry blossoms and Daibonsho(Big bell) with Tokyo tower.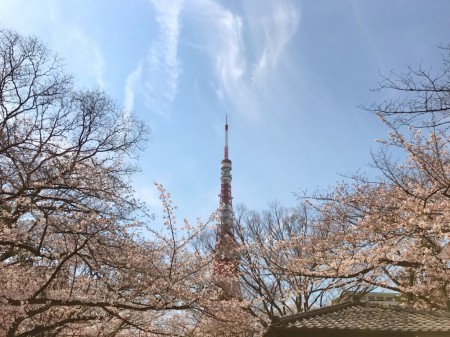 Cherry blossoms and Tokyo tower.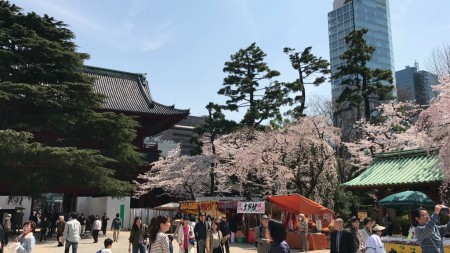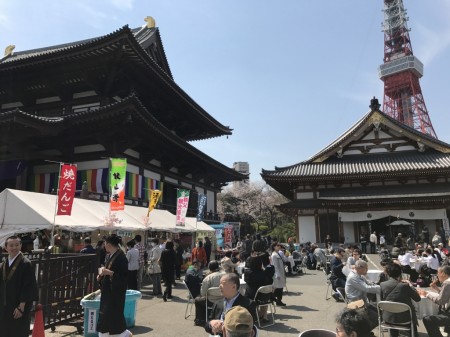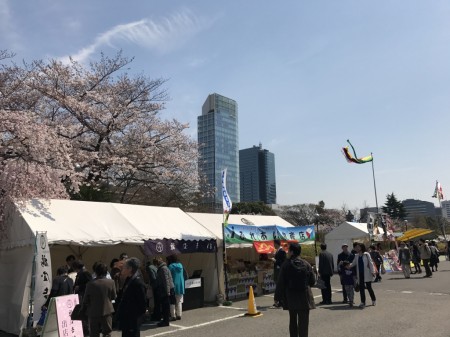 There were many food stalls that sold typical festival food and local specialties.
People bought foods and eat it at the table(free) or roadside.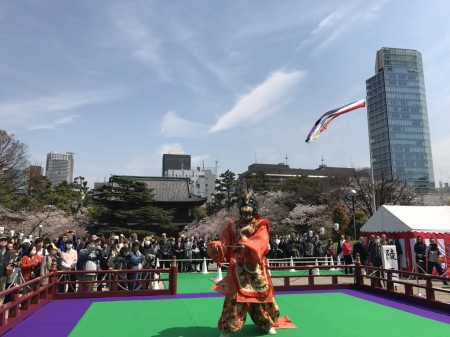 I happened to see the Bugaku dance at the stage in front of the main hall.
It was one of the program of Gyoki-daie.
Gyoki-daie is a ceremony held from April 2nd through 7th in memory of the death of sect founder Honen.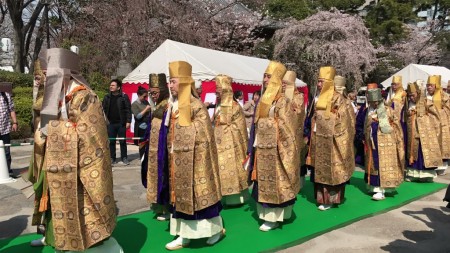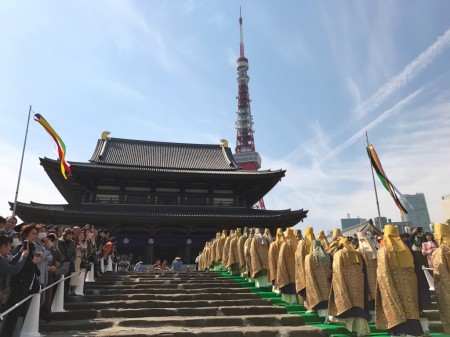 Nerigyoretsu at Gyoki-daie.
It is a procession by the hundreds of participants that put on traditional outfits.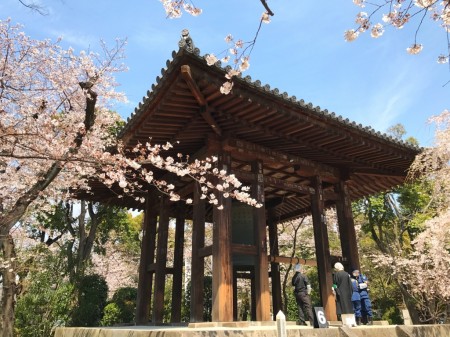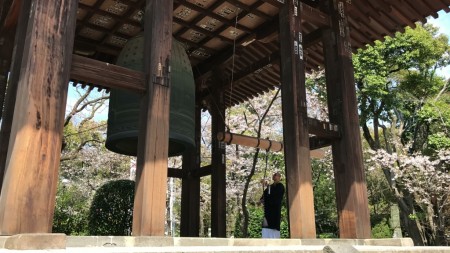 Monk was ring a big bell at Daibonsho during the Nerigyoretsu.
コメント