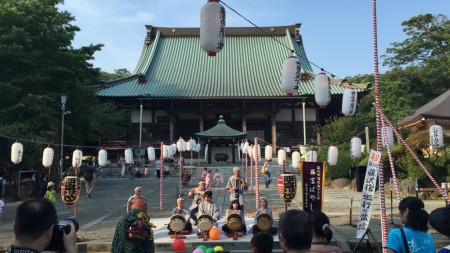 It is Yugyo no Bon festival in Yugyo-ji temple in Fujisawa city.
When I arrived at there, they were performing "Nishitomi-Bayashi" on the stage.
It is a city-designated important intangible cultural property.
这是Yugyo没有盂兰盆节在藤泽市Yugyo寺。
当我赶到那里,他们在舞台上表演"Nishitomi-囃子"。
这是一个城市指定为重要无形文化财产。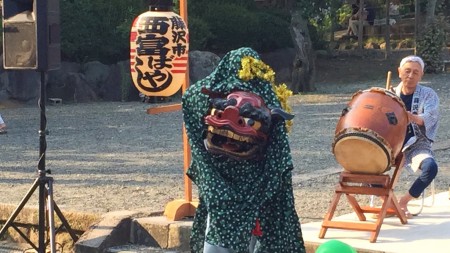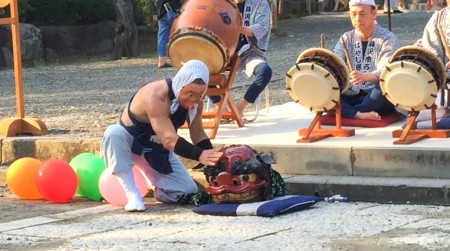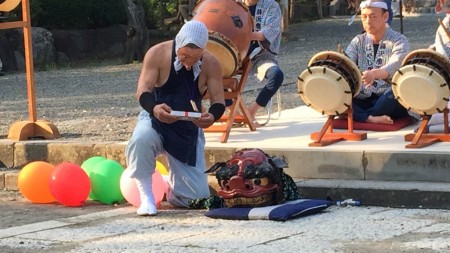 After the lion dance, he pulled off the costume.
Then Hyottoko man appeared and he performed with lion mask.
狮子舞后,他脱下戏服。
然后Hyottoko男子出现,他与狮子面具进行。
コメント