I went to Muten Kura Sushi near my house at lunch.
I love to come here because I can eat not only Sushi but also other yummy dishes.
我去Muten Kura寿司我家附近吃午饭。
我喜欢来这里,因为我可以吃不仅寿司,还包括其他美味的菜肴。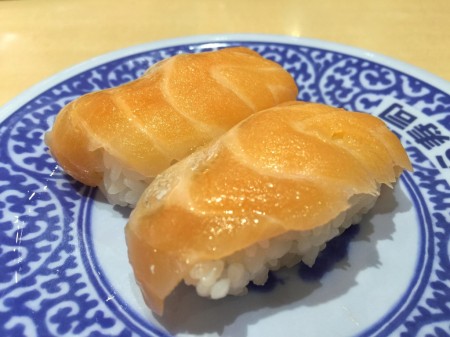 Salmon.
三文鱼。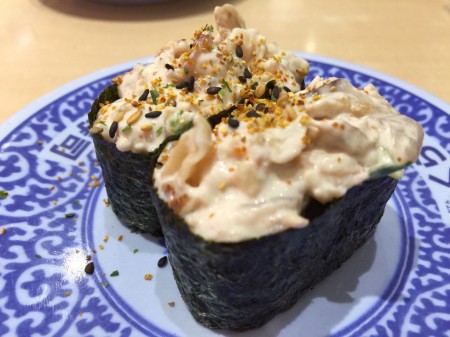 Seafood salad topped with Shichimi pepper.
海鲜沙拉淋上辣椒七味。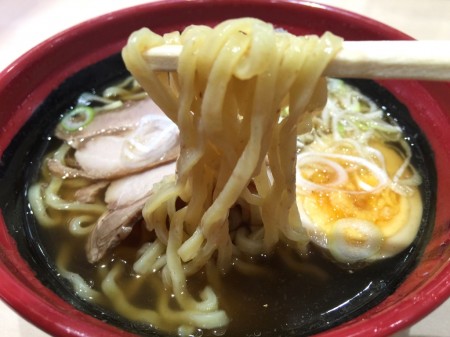 Soy sauce Ramen.
酱油拉面。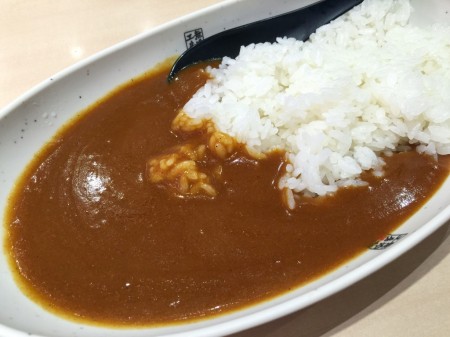 Curry & Rice.
咖喱饭。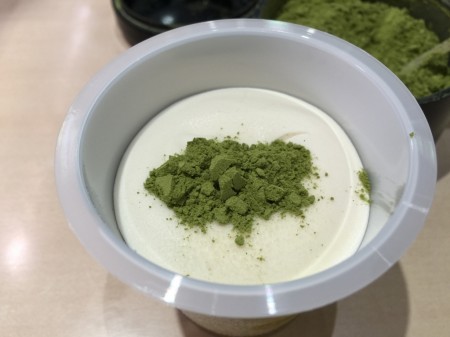 Vanilla ice cream topped with green tea powder.
The mixture of sweet and bitter is so yummy!
香草冰淇淋配上绿茶粉。
甜和苦的混合物是如此美味!
コメント