It is a railway crossing near the Kamakura Kokomae station of Enoden line.
This place is very popular as the famous scene of the Japanese comic book "SLAM DUNK".
Especially many Taiwanese and Korean comes here.
这是一个铁路道口江之电线路的镰仓高校前站附近。
这个地方是日本漫画"灌篮高手"中的著名场景很受欢迎。
特别是许多台湾和韩国来这里。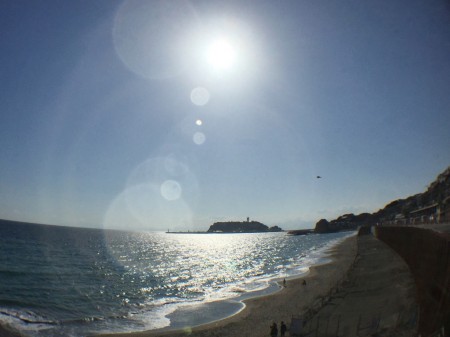 You can see the beautiful scenery of Enoshima island at the beach in front of railway crossing.
你可以看到江之岛的风景秀丽的海滩,铁路道口的面前。
コメント