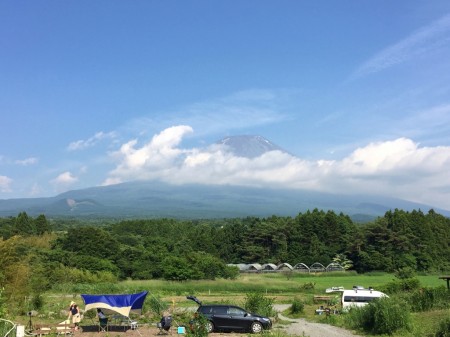 I went to the camp site named Oishi Camp-jo.
It is located on the foot of Mt.Fuji,Yamanashi prefecture.
That was my second visit to it.
It was sunny so I could see the beautiful landscape of Mt.Fuji.
I went there by the car.
It took about 30 minutes from Kawaguchiko IC of Chuo express way.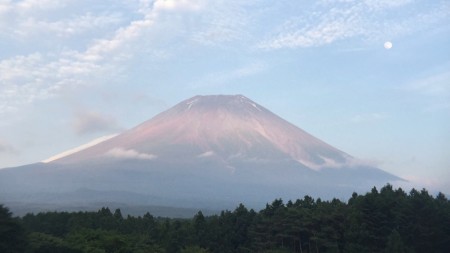 The full moon rose just beside the top of Mt.Fuji.

I went to Fuji Choubou No Yu Yurari to have a bath.
It is a nice hot spring spa.
20 minutes by the car.

Next day We cooked and ate pancake for the breakfast.
At first it was cloudy but cleared up later.
コメント