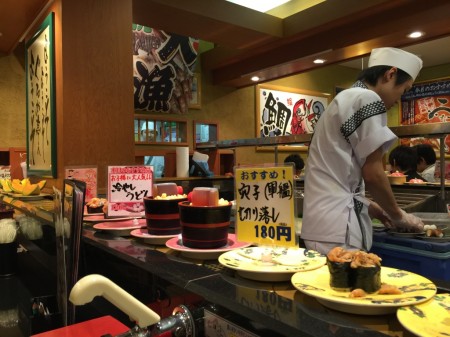 I went to the conveyor belt Sushi restaurant Gurume Tei in Fujisawa city in Japan.
It is very popular restaurant in my neighborhood.
They have some restaurants in Kanagawa prefecture.

Salmon roe warship roll.
My daughter loves it very much!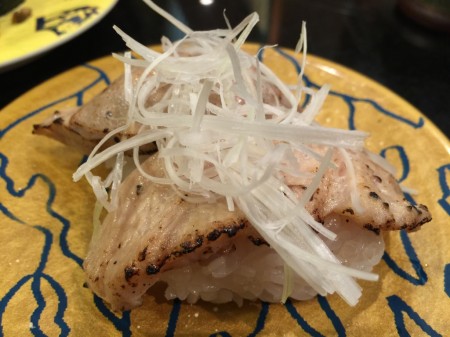 Grilled fish.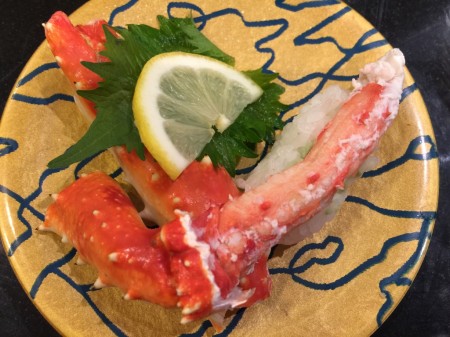 Boiled crab.

Ice cream soda.
Usually it cost 5,000 Japanese Yen for me , wife and my daughter.
It is a little expensive.
But worth eating it!
I went there by the car and used their free parking lot.
If you use train, it will take about 15 minutes by walk from Chogo station of Odakyu line.
Shinjuku station in Tokyo → 50 minutes by Odakyu Line→ Chogo station → 15 minutes walk
コメント