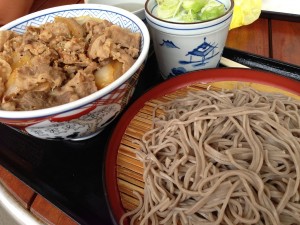 I went to Yoshinoya in MrMax Shonan.
Yoshinoya is popular chain store of beef bowl(Gyudon) in Japan.
You can also eat Soba(buckwheat noodles) at here.
This is different from other shops.  
I ordered zaru soba (cold soba served on a bamboo draining basket)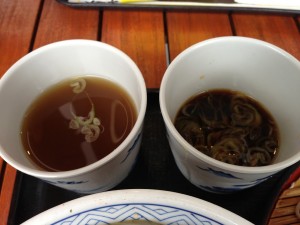 Dip soba into a soup on the right side and eat.
Left side is "Soba-yu".
After you finished eating soba,pour the hot water into the right side soup and drink.
It is yummy and it is said that healthy.
コメント