I ate spaghetti carbonara set meal at the Italian restaurant.
It is Kamakura Pasta in the shopping mall.
They are specialized in the fresh pasta.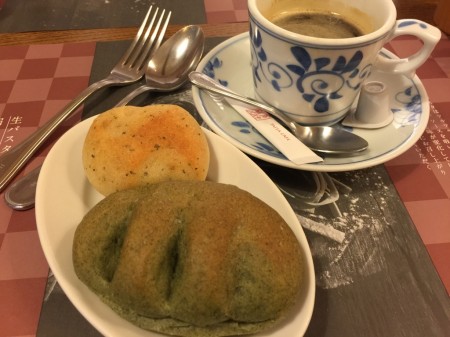 Breads are free refill.
You can choose anything you like from many kinds of breads.
It cost about 1500 Japanese yen.
I think it was reasonable.
To go there,take bus (to Takayama Shako) from Fujisawa station of JR line and get off at Sony Mae bus stop.
1 minutes walk from bus stop.
コメント