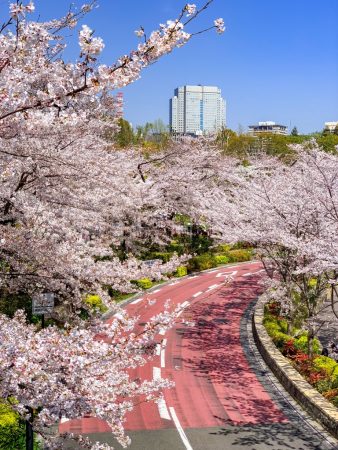 Tokyo Midtown is a large complex site in Tokyo including residences, offices, hotel, shops, cafes, restaurants, museums and garden.
About 150 cherry trees line along the street is one of the most beautiful and popular cherry blossom viewing spot in Tokyo.

Photo spot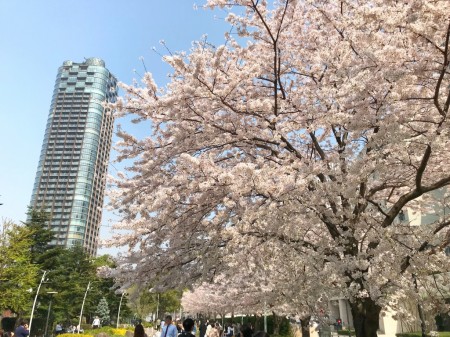 You can see the beautiful collaboration of the modern tall buildings with cherry blossoms from everywhere.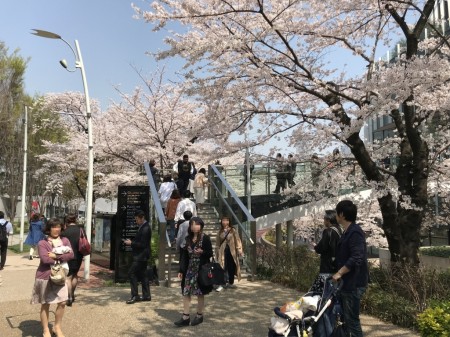 This is the most popular photo spot.
From top of the stairs you can take a beatiful picture.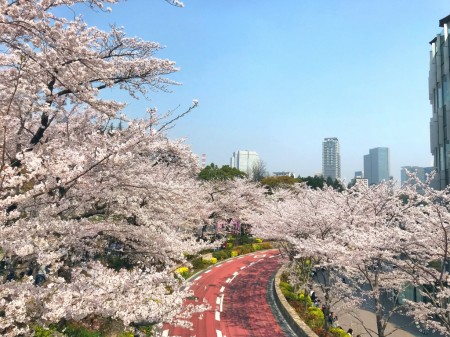 You can take a beautiful picture like this from the bridge that connects Midtown Tower and Midtown Garden.
I like the contrast of pink and blue, nature and buildings.
But it is crowded in the cherry blossom season.
I took this picture by iPhone7 Plus without zoom.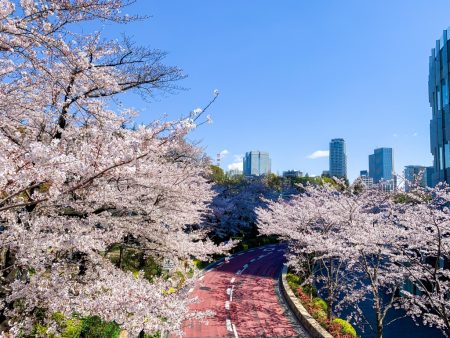 If you visit there around 11:00 AM, the building casts a shadow in the middle of the road.
So the best timing to go there is in the afternoon when the shadow disappears.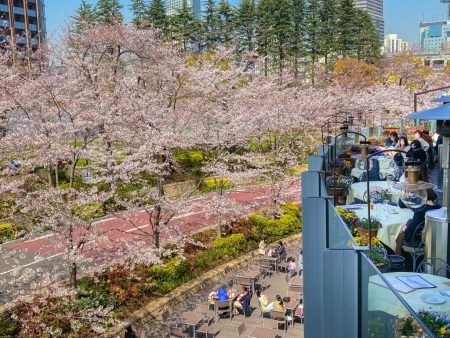 Crossing the bridge and you can see the scenery of the cherry blossoms and restaurant "Pizzeria-Trattoria Napule".
I think this is also nice.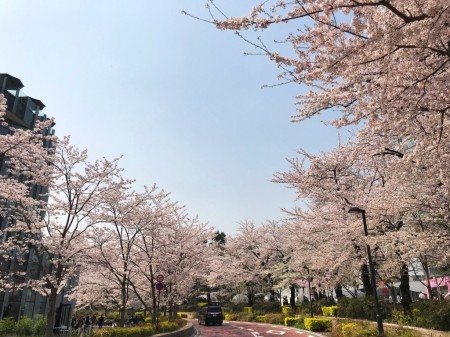 The scenery at the end of path was also beautiful.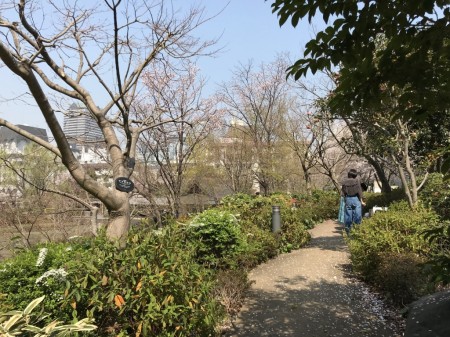 Buy Onigiri(rice ball) at Seven-Eleven in Tokyo Midtown, then eat it Hinoki-cho Park neighboring to Tokyo Midtown.
It is my favorite lunch spot.
Information
Best time to see
Between the end of March to early April
Admission Fee
Free
Access
10 minutes walk from exit 8 in Roppongi Station of Tokyo Metro
5 minutes walk from exit 3 in Nogizaka Station of Tokyo Metro
コメント