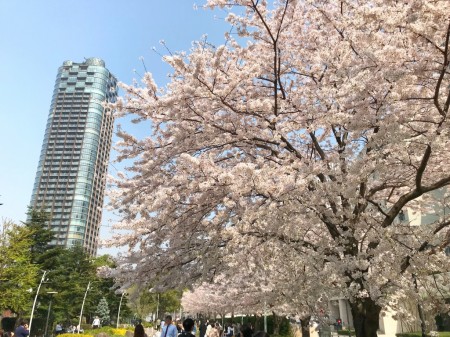 I went to Tokyo Midtown in Roppongi area in Tokyo to see the cherry blossoms.
This is a new cherry blossom viewing spot in Tokyo.
It was fully bloomed and very beautiful, but it has begun to fallen down.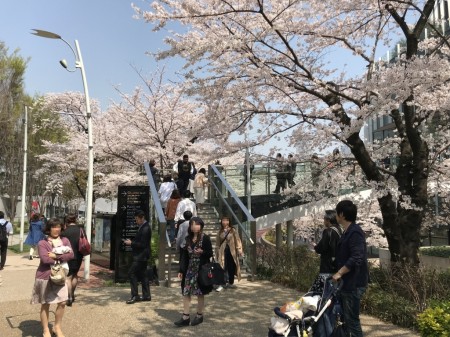 This is the most popular photo spot.
From top of the stairs you can take a beatiful picture.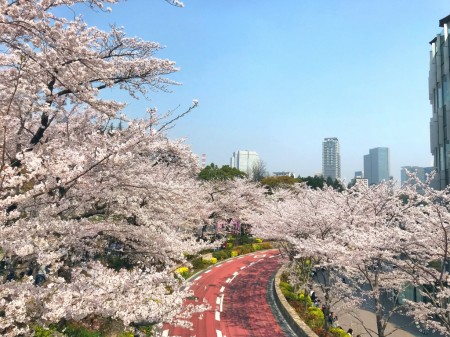 I took this picture by iPhone7 Plus without zoom.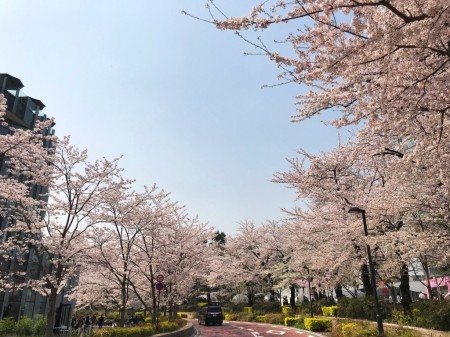 The scenery at the end of path was also beautiful.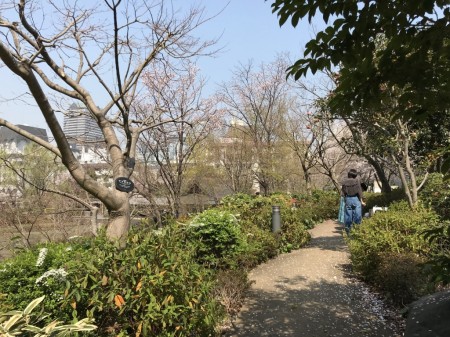 I bought Onigiri(rice ball) at Seven-Eleven in Tokyo Midtown, then I ate it Hinoki-cho Park neighboring to Tokyo Midtown.
コメント