Namaste India2014 is held on 20 and 21 September 2014 at Yoyogi park in Tokyo,Japan.
It took 10-15minutes by walk from Shibuya station or 5minutes by walk from Harajuku station.
I went to there from Shibuya station.
I was a little surprised when I arrived at the entrance of the park because there weren't as many people there as I'd thought.
Usually there should be many people aroud here when any festival is held.
I got the dates mixed up??
But the people who came from over here was bringing shopping bag.
And the person who was talking to someone by phone said "It was not so crowded but I could take my time and enjoy shopping".
So there must be any festival!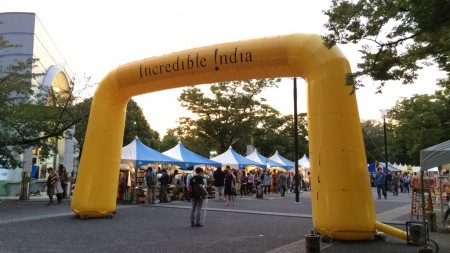 As I went forward I could see the main gate.
It seemed like there were a lot of stalls.
I was so relieved!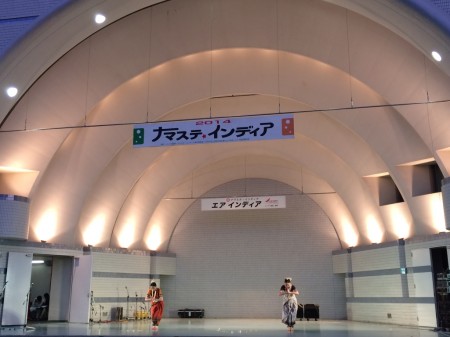 Dance performance at the main stage.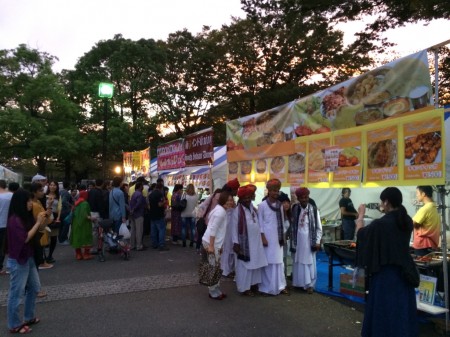 They had food stalls as usual.
But I had a feeling that the number of stalls were less than usual.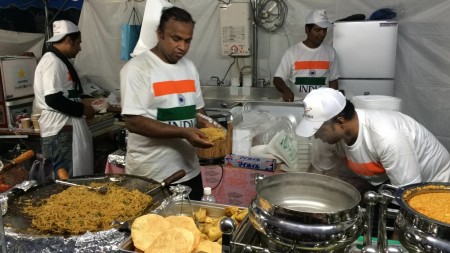 I ate Curry & Naan of "Kabir".
It cost 600 Japanese yen.
The naan was so big!
Compared to naan, the quantity of curry was a small.
But the taste was so good.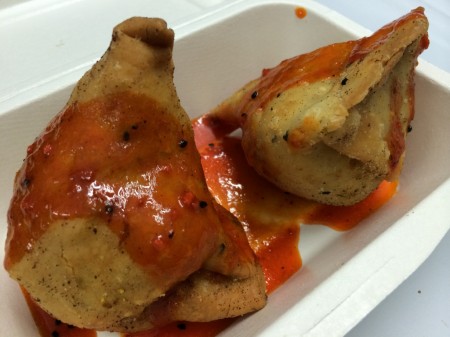 Samosa of "Haveli".
It cost 500 Japanese yen.
It looked so hot but on the contrary it was a little sweet and yummy!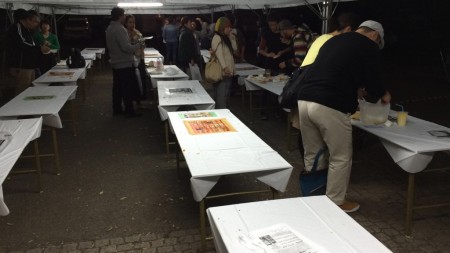 Tables to eat and drink.it was free.
It was not so crowded and thanks to it,I could find place to eat food easily.
Eventually though there weren't as many people there as I'd thought .
It's because of rain in the afternoon?
Or maybe people worries about dengue fever?
コメント