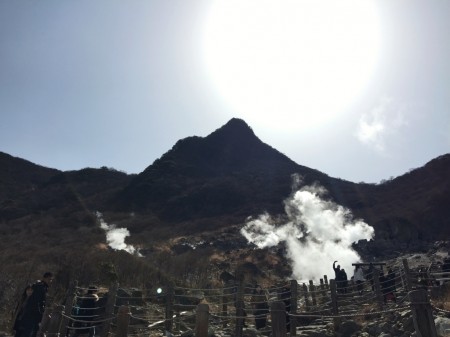 I went to Owakudani by the rope way.
It is the area around a crater that was created during the last eruption of Mount Hakone.
Much of its area is an active volcanic zone.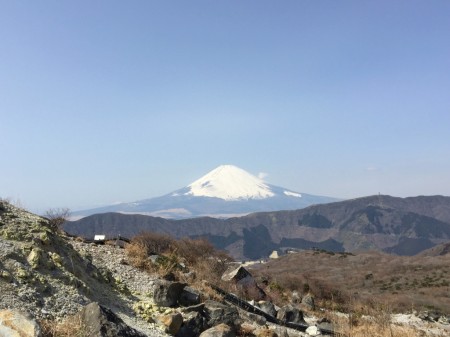 You can see Mount Fuji on clear day.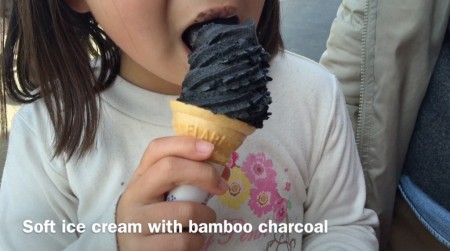 My daughter ate vanilla flavor soft ice cream with bamboo charcoal.
It is one of a well-known product of here.
At first I was surprised by the awesome looking, but it was so sweet!!
Information
Opening hours
9:00-17:00
Access
Train from Tokyo
Shinjuku station → 90 min. by Odakyu Limited Express "Romancecar" → Hakone Yumoto Station → 40 min. by Hakone Tozan Railway → Gora Station → 10 min. by Hakone Tozan Cable Car → Sounzan Station → 10 min. by Hakone Ropeway → Owakudani Station
Express Bus from Tokyo
Shinjuku Bus Terminal → 135min. by Odakyu Hakone Express Bus → Togendai Station → 20min. by Hakone Ropeway → Owakudani Station
Other tourist destinations in Hakone
コメント