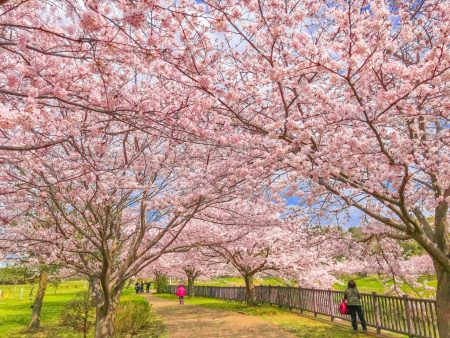 It is 16 hectares big park located along the Hikichigawa river in Fujisawa city near Tokyo.
You can see Kawazu Sakura ( early flowering variety of cherry tree ) in February and Somei Yoshino cherry trees ( most popular species ) in April.

25 February 2020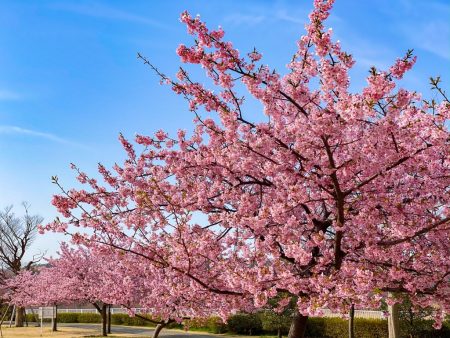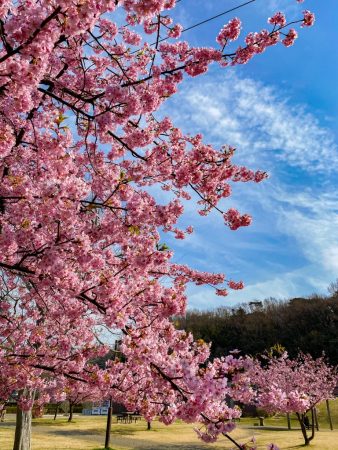 They were fully bloomed about 10 days earlier than the last year due to the warm temperatures in this winter.
By the same reason Kawazu Zakura in many places are in full bloom earlier than usual, too.
But Kawazu Zakura have long lasting blooming period for several weeks.
So we will be able to enjoy seeing the beautiful scenery for a while.
8 March 2019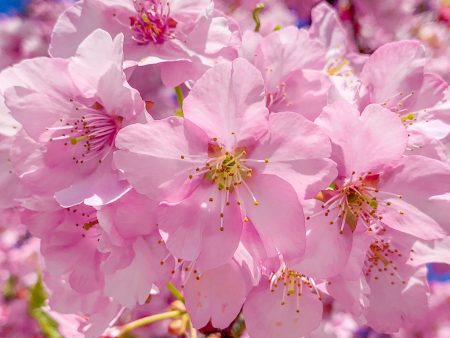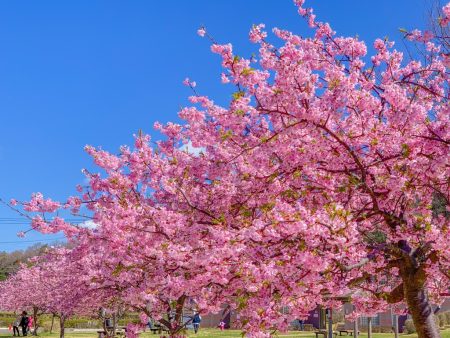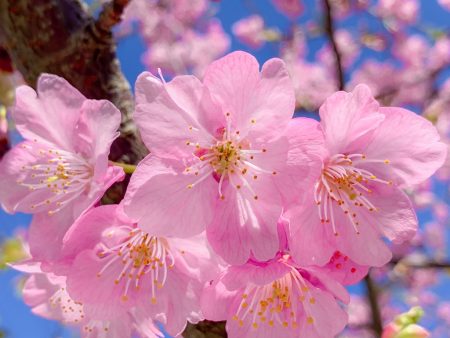 It begun to bloom 10 days ago, then it is the best time to see now.
Row of cherry trees were so beautiful!
By the way hay fever is going around Japan these days.
It's an allergy which is caused by the pollen of certain plants.
This results in symptoms of sneezing, a runny or stuffy nose and itchy eyes.
My condition isn't serious, but my eyes itched when I got closer to the cherry trees.
24 February 2019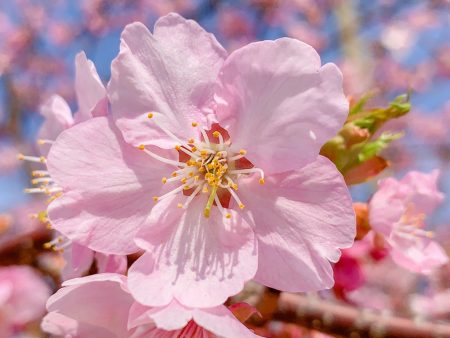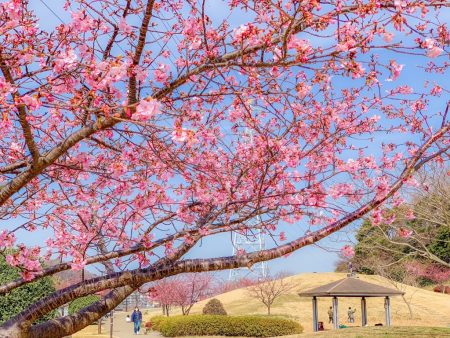 Today it wasn't fully bloomed yet, so I looked for a photogenic flower and could shoot it beautifully.
30 March 2018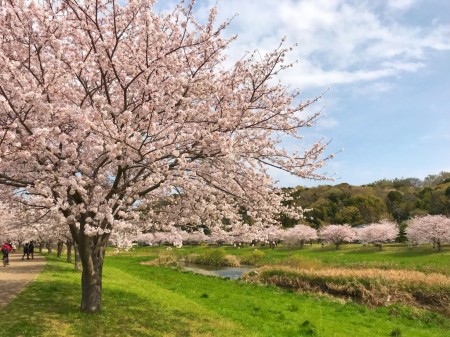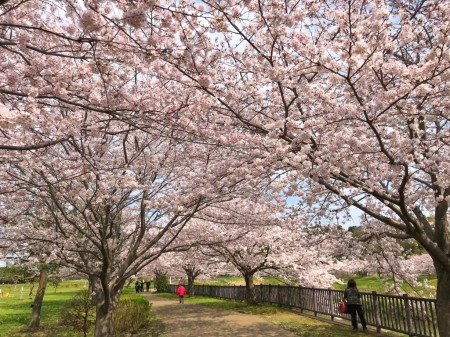 Rows of sakura trees line up along the river was fully bloomed at 30 March 2018.
It will keep their best time for 2 or 3 days.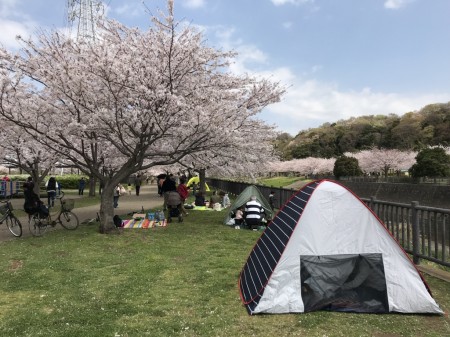 People enjoyed viewing flowers with pitching tents or spreading rugs.
28 March 2018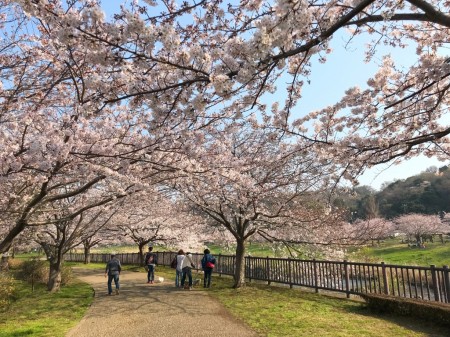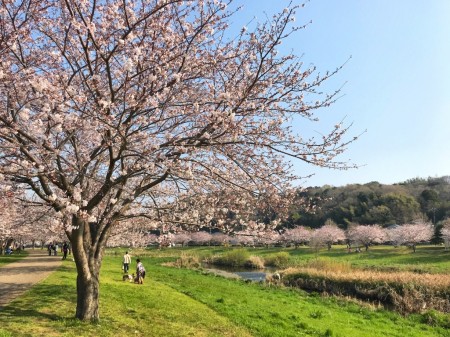 I went to Hikichigawa Shinsui Koen Park at 28 March 2018.
It wasn't fully bloomed yet.
15 April2017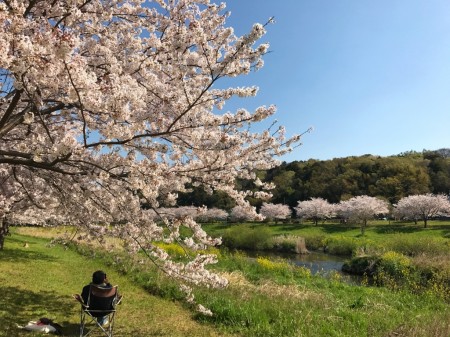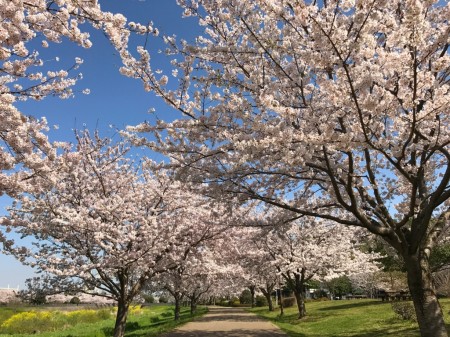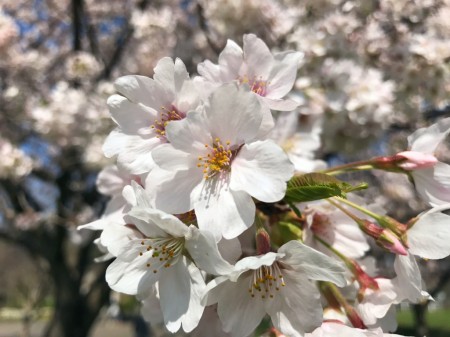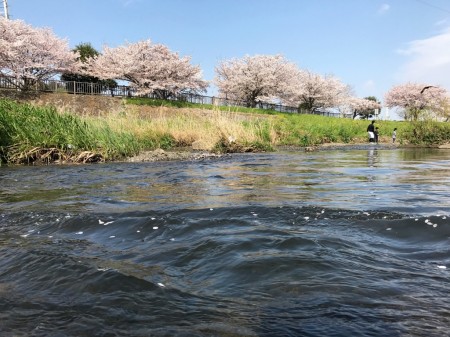 Cherry blossoms at Hikijigawa Shinsui park in Fujisawa city were fully bloomed.
Fujisawa is in the central part of Kanagawa Prefecture.
This place isn't popular as a tourist attraction, hidden scenic place that only locals know.
Cherry‐tree‐lined path along the river was so beautiful.
I went there at 9:00 of 15 April 2017.
They are fully bloomed between the end of March and beginning of April every year.
In 2014, the best time to see was 8 April.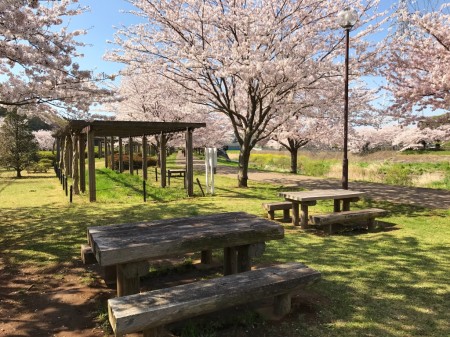 They have many free wooden table and seats in everywhere.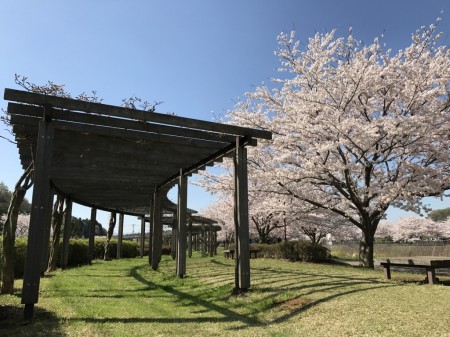 It becomes the wisteria trellis in the summer.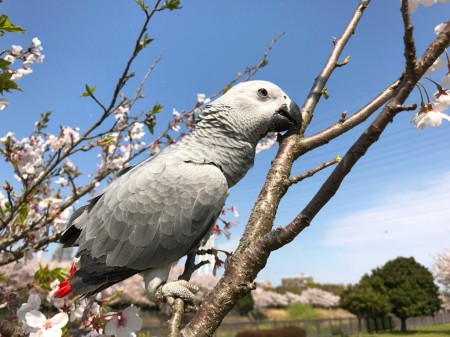 A man in the neighborhood was taking a walk? with African Gray Parrot.
He said it is very clever, same as 4 – 5 years old children.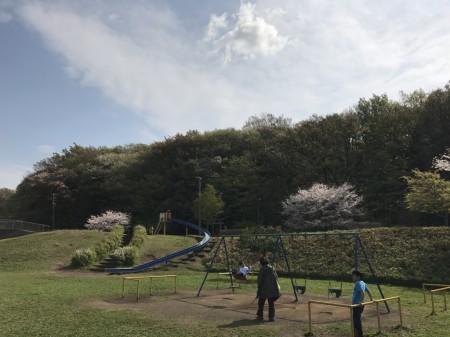 There are some playground equipments for kids.
14 April 2014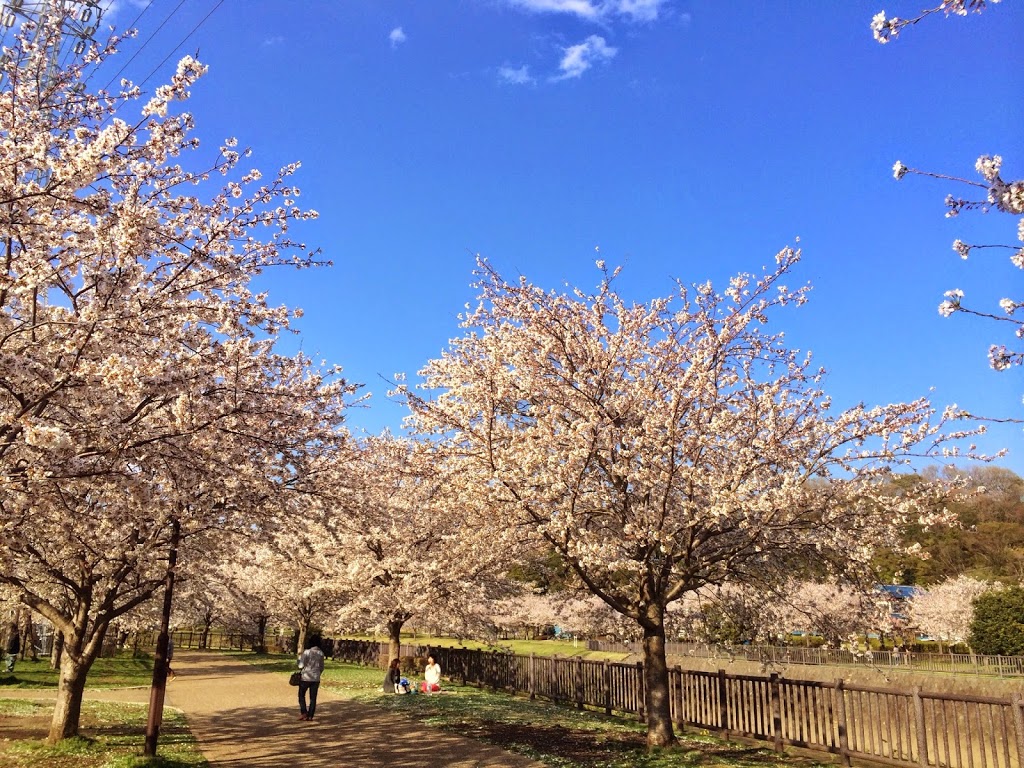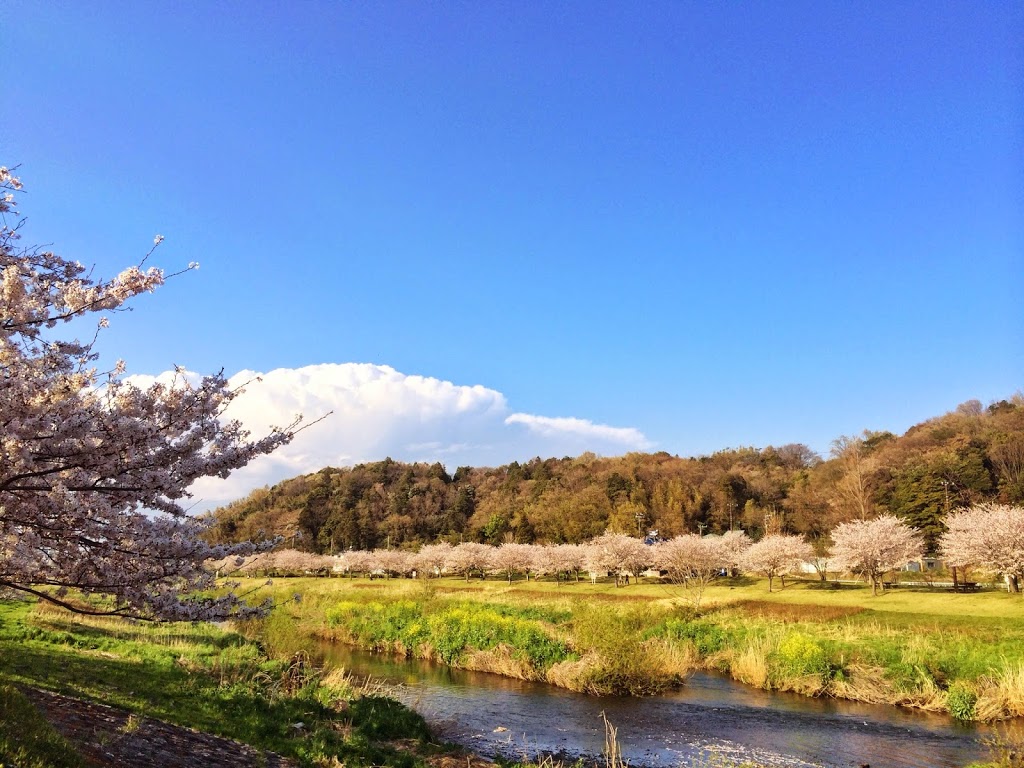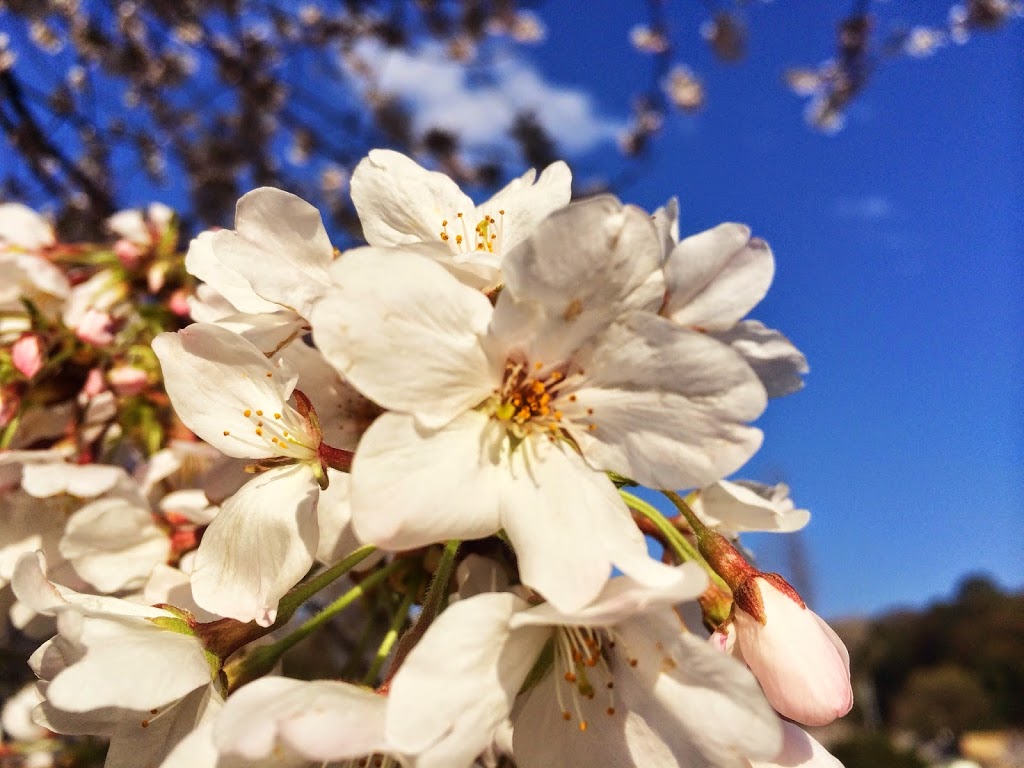 Information
Admission Fee
free
Access
By Bus
20 minutes by bus bound for Shonandai station west exit(#34) from Fujisawa station → 1 minute walk from Tenjinja bus stop
(Approx. 1.5hour from Tokyo station by train and bus)
By Car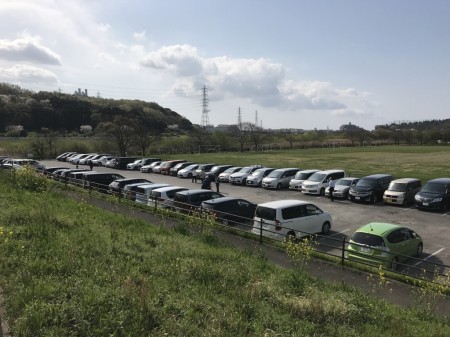 There are free parking lot (about 130 cars).
But in the cherry blossom season(especially in Saturday,Sunday,holidays) it will be very crowded.
When I take this picture at 8:50, it was almost full.
コメント